Case study
TISS tackles global fuel security, with UKTI's help
With support from UKTI, North West company TISS Ltd is selling into 40 countries, and has recently added Mexico to the list.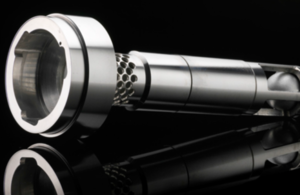 Company founders Brian and Ryan Wholey set up TISS with the aim of becoming the world's leading dedicated fuel security and safety specialists.
Fuel theft is a growing global issue. TISS knew that there was a strong international market for its fuel security devices, which prevent the 'skimming' of fuel, third party fuel theft, overfilling and diesel spills.
By 2009, when the company had developed an innovative product range and the time was right, TISS turned to UKTI for help with their global ambitions.
UKTI's initial support
TISS first used UK Trade and Investment's (UKTI) Passport to Export service, which provided them with an overview of the potential issues involved in exporting. The company then went on to commission overseas market reports from UKTI, known as OMIS. They used these to find out more about potential markets, including Germany and South Africa.
The Mexican market
They also commissioned a report for Mexico to find out more about the country's haulage industry potential distribution partners. UKTI also arranged video conferences between TISS and the UK Consulate in Monterrey, which helped the company to find out more about how to do business in Mexico. In October 2010 TISS travelled to Mexico to meet some distribution partners. UKTI's local team assisted with the meetings and maintained regular contact with them, providing further translation services and practical advice.
Matthew Rose, Director at TISS said:
Before entering a new market it's important for us to do thorough research, that's why UKTI was so helpful. Having the support of the local UKTI team while in Mexico made sure that meetings went smoothly and ensured that we made the most of our time.

The distribution partners identified in the OMIS were all high quality and we subsequently signed a distribution agreement with one of them.
The right choice
TISS signed the distribution agreement with its Mexican partner in 2011. Their 'TankSafe' devices are now used by many well-known companies in Mexico. After selling successfully in Mexico for 3 years, TISS expects further growth in the market. The company also plans to explore new markets around the world and it intends to ask UKTI for help in these territories.
Matthew said:
We've found it a pleasure to do business in Mexico. British goods and services are very well-respected there and we plan to make the most of the huge growth currently going on in the country.

UKTI helped us to prepare for the cultural side of working in Mexico and without their help it would have taken us much longer to find a distributor. UKTI is a one-stop shop for exporters, with local knowledge and contacts that would prove hard for companies to find for themselves.
About TISS
Former hauliers Brian and Ryan Wholey set up TISS Security Systems in 2001. With 30 years' experience in the haulage industry, they fully understood all the major security problems faced by truck operators.
The company has since grown to become a multi-national. Their rapid international growth was recognised in 2014 when the company receiving the Queen's Award for Enterprise in International Trade. It has sold to over 1,000 customers, including Sainsburys, Tesco and DHL.
Innovation is at the forefront of their philosophy. They strive to provide the most effective and highest quality security solutions. So far, they have developed a range of 63 fuel security and safety devices.
Fast facts
Company: TISS
Industry: Automotive - security devices
Target market: Mexico
UKTI services: Passport to Export, Overseas Market Introduction Service, Market Visit Support, Translation
Website: www.tissltd.com
Published 12 March 2015