Case study
Southampton-based yacht manufacturer benefits from UKEF support
Oyster yachts gets the finance it needs to deliver a number of export contracts in Switzerland, Germany and Belgium.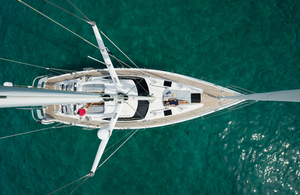 Oyster Yachts is a Southampton-based bluewater yacht manufacturer with over 40 years of experience and expertise. When Oyster won a number of contracts to build yachts for buyers in Switzerland, Germany and Belgium, it was asked to provide advance payment guarantees from its bank. In return, its bank required a cash deposit from Oyster, which would have reduced the working capital available to fulfil these orders. With the benefit of a guarantee under the UK Export Finance (UKEF) Bond Support Scheme, Oyster's bank was able to issue the bonds without restricting the funding available to the business.
Simon Haynes, Group Finance Director, Oyster Yachts, said:
Without UKEF's support, we would have had to look at less favourable financing options in order to deliver these contracts. Working with UKEF meant that we were able to access the finance we needed to sell to Europe and beyond and drive core revenue growth.
More information
Published 22 September 2016