Case study
South Staffordshire and Shropshire NHS Foundation Trust
Local health trust running libraries with local authority support.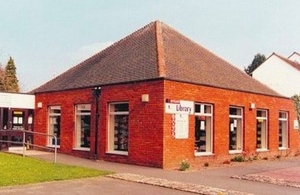 Description of the service provided
South Staffordshire and Shropshire Foundation NHS Trust (SSSFT) will manage and deliver the library service in 8 of Staffordshire County Council's (SCC) libraries through volunteers, and working in partnership with the local communities. They will receive the following support from Staffordshire County Council:
strategic support from a community libraries lead
access to community, stock, services and activities support from identified members of paid/trained library staff
telephone helpline
workforce development
provision of IT and WiFi
access to the library computer system and catalogue
access to library stock from across the library network, including online resources which can be returned to any library
Outcomes achieved
The libraries will be a safe non-stigmatising space in which to provide a range of supportive opportunities to increase health and wellbeing through information, advice and guidance, linked to the Care Act 2014. Cabinet member, Cllr Mike Lawrence, at the time the proposals were agreed by Cabinet, said "After listening to the ideas of public, staff and Arts Council England, we have developed proposals which move away from a 'one-size-fits-all' approach, to working with individual communities to find more flexible ways of providing the things they want from their library."
Working with SSSFT is part of a wider transformation of the library service which sees a tiered approach of:
SCC managed and delivered libraries
SCC managed, community delivered libraries
community managed and delivered libraries
To ensure the long term sustainability of libraries and safeguard the level of service to all users across the county, an enhanced Library Plus (online service) is also being developed. The current plans anticipate that upgrades to the service will be made through 2015 and 2016 in a series of managed roll outs. The vision for Library Plus is to create a leading, innovative and exciting online library service which engages and inspires Staffordshire people.
This transformation represents a significant change to the way library services are delivered in Staffordshire. It therefore requires changes to organisational arrangements. A structure resourced with the relevant functions, skills and abilities that are required is being established. The transformation in total will deliver £1.325 million savings with a further saving of £500,000 which will be delivered in 2017.
Lessons learnt
The key lessons to date are:
clarity around the unique nature of the library offer; what are the key elements which must be delivered
the importance of a robust, transparent and comprehensive consultation
to develop a clear vision and strategy for a new model ensuring that you engage all potential stakeholders in that vision
the importance of a solid evidence base
a robust procurement process
Future plans
SCC will build a sustainable partnership with SSSFT to ensure that they are fully supported to deliver all aspects of the statutory library offer. A second round of procurement will seek interest in 12 further libraries that will be offered for community management and delivery.
Published 16 December 2015