Case study
SME helps the BBC make savings on office supplies
The Crown Commercial Service has helped the BBC make significant savings on their stationery and office supplies via an SME.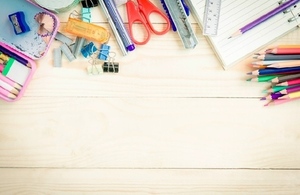 Background
The BBC wanted to source all their stationery and office supplies through a single supplier.
They were looking for a supplier who could provide a mix of branded and generic products through an online catalogue that would integrate with existing BBC systems. They also wanted a supplier who could securely store and distribute bespoke items on a next day delivery basis, to 140 BBC locations across UK and Ireland.
The BBC had been with the same supplier for many years and knew change could be a big risk for such a vast organisation. They needed be sure that a new supplier could carry out a seamless transition and provide a great value contract to their 4,500 users.
The solution
The BBC chose to use the CCS Office Supplies for the Wider Public Sector framework (RM3703) as they felt it was the best way to find a suitable new supplier. They ran a multi-stage further competition tender process, including an eAuction, to help them determine which supplier offered them the best value commercial proposition.
The successful supplier was SME, ACS Business Supplies (ACS).
The results
ACS has helped the BBC save a significant amount of money compared to their old arrangement.
Weekly updates ensured a smooth transition and ACS was ready to accept orders on the agreed the go-live date.
During the implementation stage, ACS also organised events at various BBC locations. These provided an excellent opportunity to promote the new agreement and give buyers a chance to meet their new supplier.
Find out more
Visit the Office Supplies (RM3703) web page
Email the team at officesupplies@crowncommercial.gov.uk
Call us on 0345 410 2222.
Published 4 August 2016