Case study
Sheephouse Wood mine water treatment scheme
This treatment scheme addresses a long-standing coal mine water pollution problem associated to the Sheephouse Wood adit in South Yorkshire.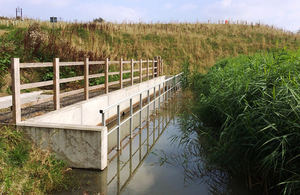 The Coal Authority stepped in to construct a scheme to treat the mine water and control water levels and pressure, in order to prevent significant outbreaks of pollution which had occurred at this site in the past.
The scheme comprises of two lagoons and a reed bed to remove iron from the water prior to it being discharged into the local watercourse. This scheme has significantly improved the water over 2.4km.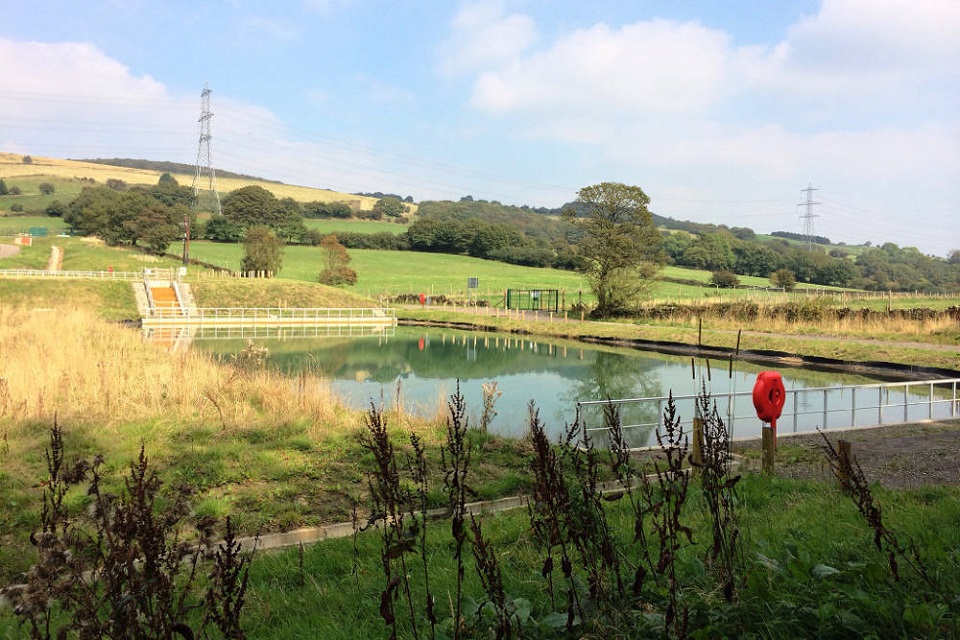 Risks and challenges
The scheme construction was challenging during wet weather due to the nature of the ground, which caused problems for vehicles and access. Power lines also crossed the site and had to be diverted.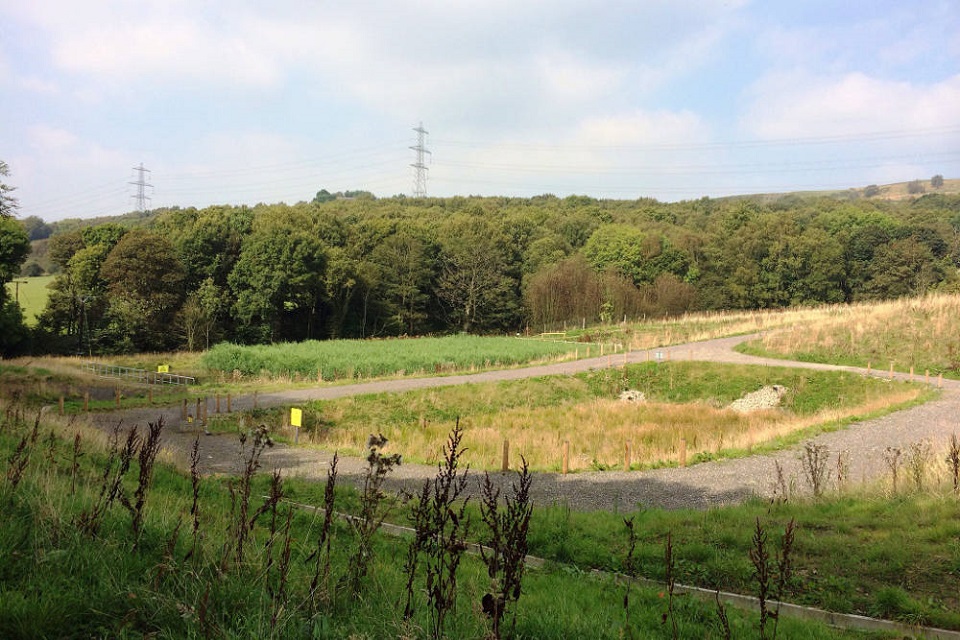 Other challenging factors included:
an unrecorded mine shaft
coal seams evident at the surface
We removed the coal seams to ensure that there were no voids under the lagoons.
History
The mine water treatment scheme is built on the site of the former Hand Bank Colliery, which closed in the 1930s. Fireclay was also previously mined on the site.
The original discharge was via a drainage adit running under the site located at a depth of 30 metres. This adit discharged into a drainage channel, which extends for approximately 2km bypassing the Underbank Reservoir.
In February 2002, a sudden outrush of mine water occurred which damaged a section of the major trunk road between Sheffield and Manchester (A616).
This was caused by a collapse in the adit, leading to water pressure building up in the workings. Remedial works were carried out on the adit and to repair the road, but in 2005 another blockage in the adit led to water levels rising. This resulted in the majority of the flow emerging from a second discharge located a short distance to the north. Flow from this discharge affected a stretch of the Little Don River.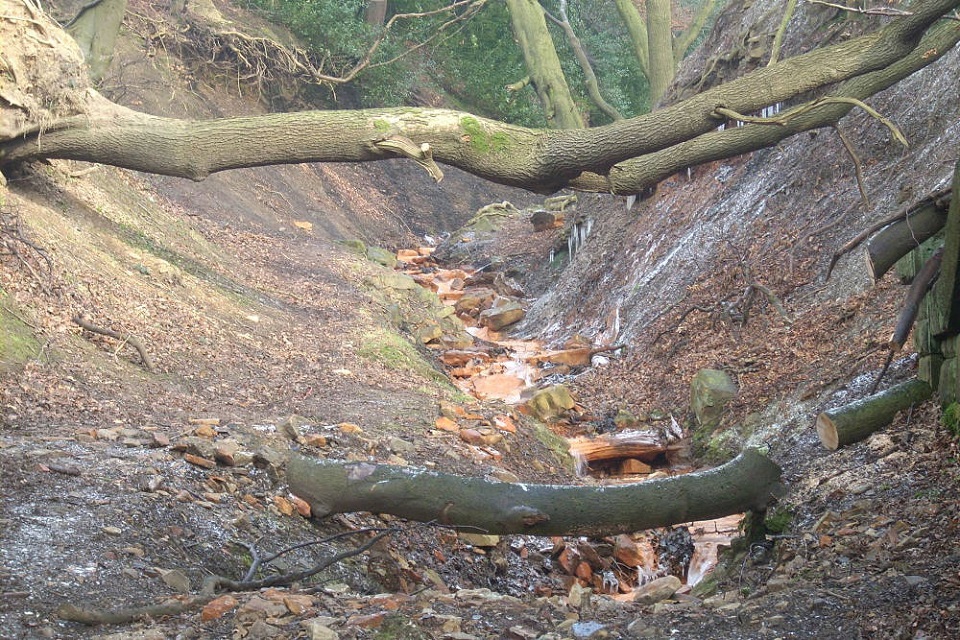 Published 8 September 2017