Case study
How the armed forces covenant can support serving personnel
Case studies about serving personnel who have been assisted by the armed forces covenant.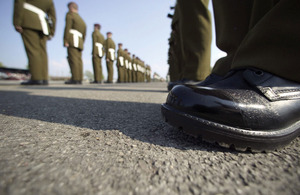 Council tax relief
A member of the armed forces was very pleased when the Welsh Government introduced council tax relief for Serving personnel in Wales. He and his family own a home in West Wales, but being part of the armed forces community means being mobile so the property is vacant for most of the year.
The Council tax relief in Wales has been invaluable, it's worth around £1,000 each year to us. My family and I bought the house there because it's where we want to settle when I retire, but because of my job we're mobile so we don't live there. Most of the problems the armed forces face can't be resolved by the MOD alone, and this is an example of government, including the devolved administrations, working together to get a result for Service people.
It makes sense for everyone involved, the council may have lost out on half of our rates, but we don't produce 52 weeks' worth of rubbish a year. And when we are there we're spending money there, and when we settle there in the future we'll be spending our pensions there!
Cross governmental policies like these definitely help morale in the Armed Forces. 'Thank yous' for what we do are nice, but they ring hollow if we don't get concrete measures too.
Leading Chef Graeme Murdoch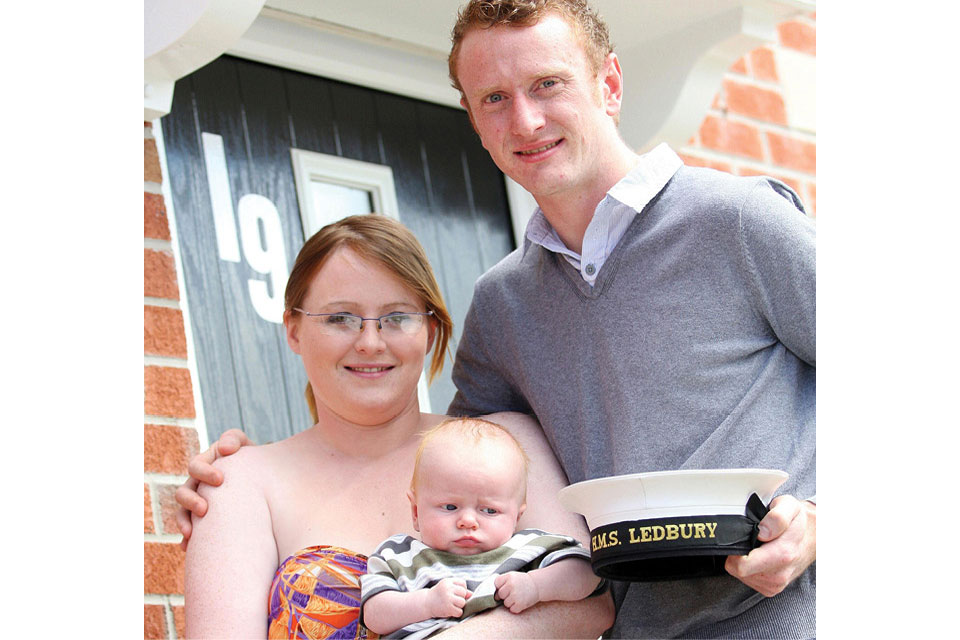 Members of the Armed Forces are being placed at the top of the priority list for the Government's £500m FirstBuy scheme. HMS Ledbury Leading Chef Graeme Murdoch has used the scheme to buy his own place in Bootle with his wife Gemma who he married earlier this year. Graeme, 28, spends six months of the year away on tour with the Navy. He and Gemma have also had a new addition to the family this year with baby Caiden.
We've been looking to buy our own property for a few years as we were sick of privately renting, and living in Portsmouth with the other Navy families just hadn't been right for us. We knew we wanted to be close to family and ideally we wanted a new build property. I heard of HomesHub through a magazine at work, and they helped us access Firstbuy.
We looked at a couple of sites in the area but we fell in love with this house we've got, and we got a really good deal with an upgraded kitchen and free carpets. Gemma calls our home the little Duchess!
The Navy really promote home ownership and I think it's great that these schemes are there to help people like me and my family. I've been recommending it to all the sailors back on ship. The process was so simple and straight forward, we moved in within two months of viewing the property. We're already saving on gas and electric bills as the house is so well insulated.
Gemma:
I've got a great circle of friends in Bootle, we all work at the same pub and have young children so we all chip in and help look after each other's kids. It's a great help when Graeme is at sea.
Sgt Richard Myers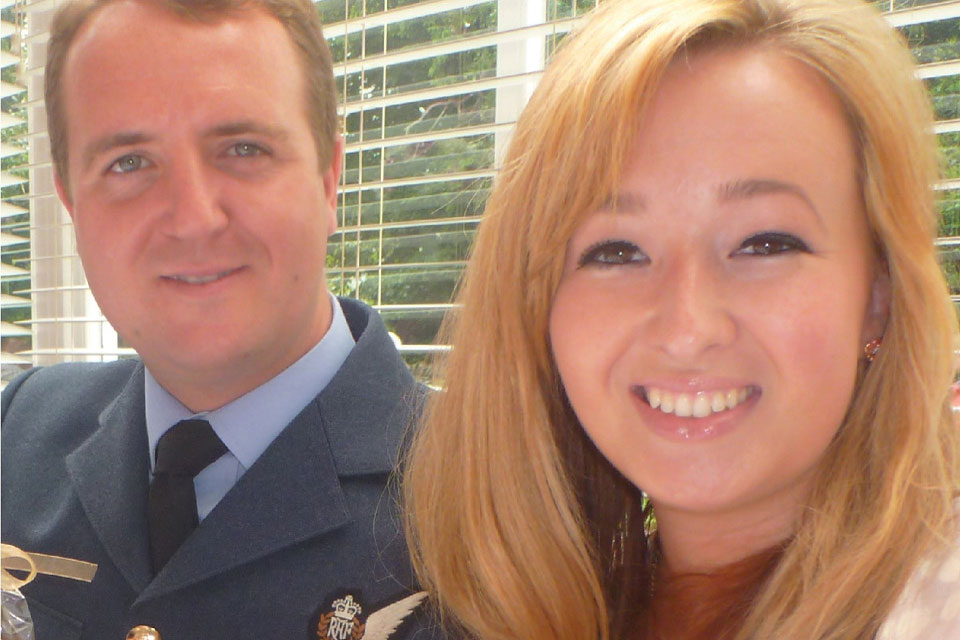 My wife heard about the scheme online through a search engine as we were looking for Armed Forces discounted mortgages. The process was relatively straight forward and just involved plenty of form filling really! All the staff involved from the initial application right through to completion four months later were very helpful. We bought in North Devon and are currently renting it to a tenant.
We're both really pleased to now be on the property ladder and feel as though it's a good investment at this stage in our lives.
This could be a long-term let or possibly somewhere we could move to from our married quarter, if a posting to the nearby SAR base becomes available. Not that I was planning on leaving the armed forces soon but this interest free equity loan is certainly a good incentive to carry on serving in the RAF.
Without the AFHOS my wife and I would have found it difficult to buy a property of the value that we did and make plans for the future so it was very welcome and we're pleased to have taken part.
Able Rate Dwaine Johnson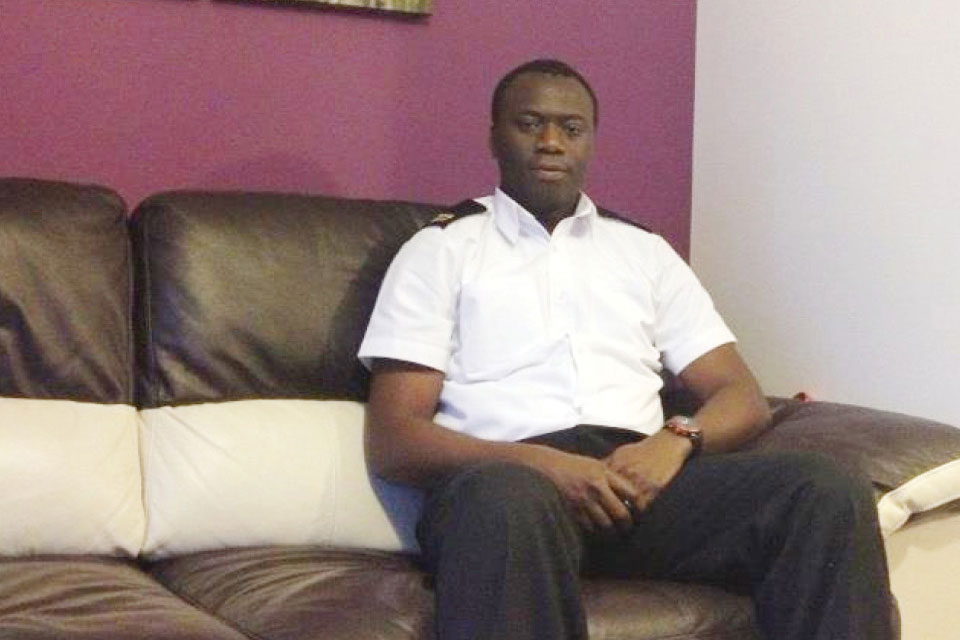 Royal Navy Able Rate Dwaine Johnson heard about the Armed Forces Home Ownership Scheme at a divisional meeting. He and his wife used the scheme to buy their first home and moved in earlier this year.
After the divisional meeting I did some more research on the Defence Intranet and realised the process seemed actually quite easy. Basically, once I'd applied for the scheme the AFHOS team along with the financial advisor did everything for me until the purchase was complete. The staff were both friendly and very helpful, especially Lindsay Gray who was always available to offer advice.
I moved in with my wife Polly and my three year old daughter Ava on the 28th May 2012. As a family we were very excited, but somewhat scared also. Until this point neither my wife or I had had the opportunity to live alone. The apprehension soon turned to excitement, especially when everything began falling in place.
When I purchased the house it was at a time when the risks of redundancies loomed across the armed forces. So up until that point I would say morale was low due to the stress of being made redundant, which thankfully wasn't the case in my respect. Ever since the purchase completed along with the joy of moving my morale is now quite high.
It's been incredibly helpful, without the scheme I would not have been able to get on the property ladder, me and my family are happier as a result, so I'm extremely grateful.
Related information
Published 10 April 2013