Case study
Regenerative medicine: a new therapy for stroke patients
ReNeuron's stem-cell based therapy regenerates healthy cells - replacing stroke-damaged ones and reducing impairment.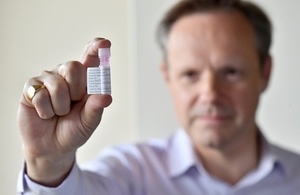 Stroke is the fourth largest cause of death in the UK - killing 50,000 people in 2010. Treating stroke patients costs more than £5 billion a year. Current treatments are limited to relieving symptoms and preventing further deterioration.
Grant funding and support from Innovate UK and the Cell Therapy Catapult is helping ReNeuron develop an innovative stem-cell based therapy (ReN001) that could revolutionise post-stroke treatment. It regenerates healthy cells inside the patient's brain - replacing stroke-damaged ones. It has the potential not just to improve patient's lives by reducing impairment but also to save millions of pounds in treatment costs.
How it works
ReN001 can be administered to any patient post-stroke. Cells are directly injected into the patients' brain where they:
restore blood flow (angiogenesis)
generate new brain cells (neurogenesis)
modulate the immune system to prevent further damage
Pre-clinical trials showed that ReN001 stimulated natural repair mechanisms in organs - including the brain – leading to repairs that could reduce the damage associated with strokes.
A Phase I clinical trial in disabled stroke patients produced encouraging results and a Phase II clinical trial is currently under way in hospitals across the UK. However, there is still some way to go before ReN0001 is available as a treatment.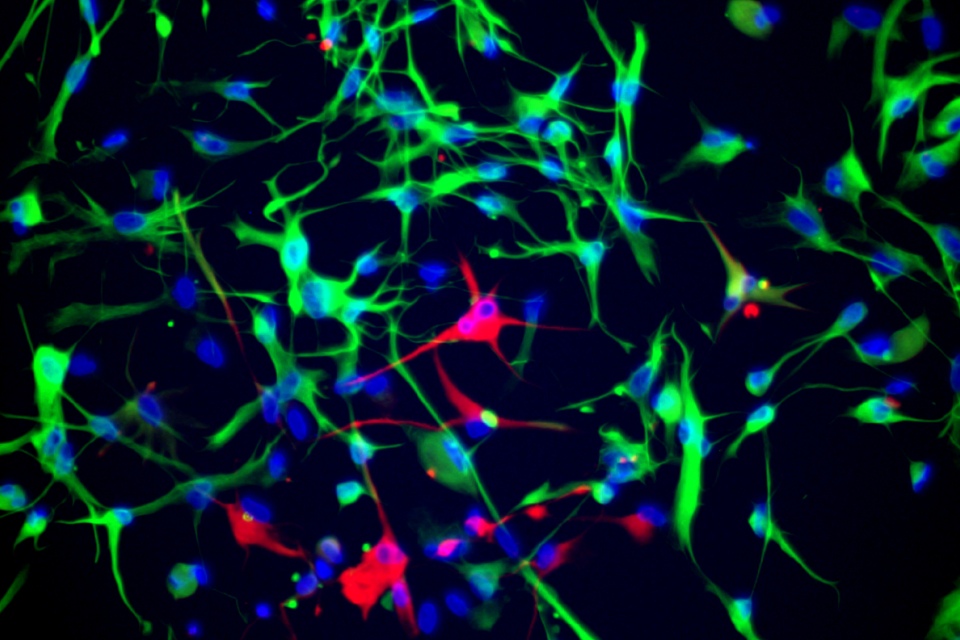 Mind the gap
Regenerative medicine is particularly susceptible to the "development gap". The combination of an unfamiliar technology and a protracted cycle for trialling and approving new treatments makes it a high-risk proposition for venture capital and City investors looking for quick returns.
It's a familiar scenario for ReNeuron - one of the UK's pioneers in the sector. But a series of small grants from Innovate UK and the Cell Therapy Catapult's endorsement of its work helped it unlock private sector investment.
In the last 18 months it's raised £37 million in private equity and grant funding to develop stem cell therapies and build a new manufacturing and research facility in South Wales.
Michael Hunt CEO of ReNeuron says:
We're targeting an unmet medical need that could also be a multi-billion dollar global market opportunity - there's very little direct competition in this area. And if ReN001 also reduces patient impairment as we hope it should also be highly cost effective for healthcare providers.
The regeneration game
Michael believes that collaboration and the sharing of knowledge and expertise are critical to the future success of ReNeuron and regenerative medicine in the UK.
For example, being involved with the Cell Therapy Catapult put ReNeuron in touch with experts who helped greatly in developing some of its key programmes.
He also believes regenerative medicine can deliver innovations that answer some of the big issues facing the UK as a society – such as the impact of an ageing population on healthcare. He adds:
Therapies like ours could make a big difference not just better outcomes for patients, but also lower treatment costs.
Keith Thompson, CEO Cell Therapy Catapult comments:
ReNeuron's journey shows how Innovate UK and Catapults help innovators bridge the development gap betweeen bright idea and commercially viable product. It's a long-haul but the potential benefits from cell therapies - for patient, for companies and for UK plc are immense.
Find out how you could apply for grant funding from Innovate UK
Published 5 November 2014