Case study
Music transforms lives of youth in Afghanistan
The Afghanistan National Institute of Music (ANIM), inaugurated in 2010, teaches Afghan and Western classical music to around 300 pupils.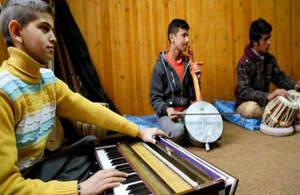 Farhad Safari, 14, is a student at ANIM who plays the dilruba, a local classical instrument. Studying at ANIM has changed Farhad's view and given him the prospect of a career.
He says:
I have learned so many things in this institute that I could never learn in regular public schools. The teachers are very friendly and they always help us solve our academic problems.
Deputy Minister of Education, Mohammad Rahil Formuly is pleased with the institute's achievements.
He says:
The institute has been carrying out intercultural dialogue between Afghanistan and the international community through many programs and concert tours. Thanks to ANIM students and their performances on the world's stages, the international community has seen a different face of Afghanistan—a place of hope and diversity.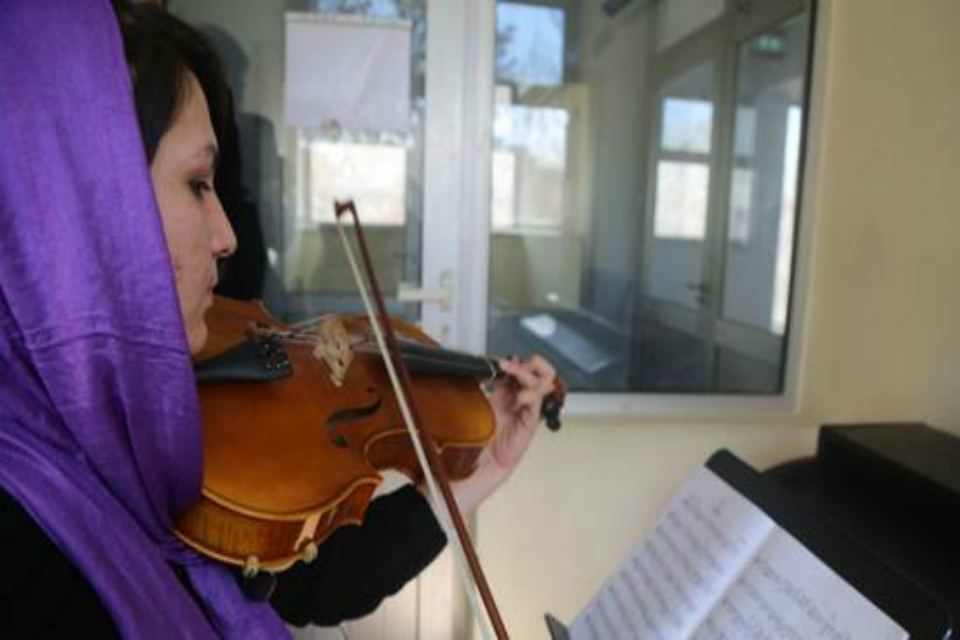 ANIM is a centre for musical excellence and its students are invited to give concerts across Afghanistan as well as in other countries, which helps generate income.
The UK is a key donor of the World Bank's administered Afghanistan Reconstruction Trust Fund (ARTF), a multi-donor programme which is supporting the Afghanistan National Institute of Music.
Published 3 August 2016