Case study
Moving Brands' move to Singapore success story
Thanks to a trade mission to Singapore, Moving Brands learned about the market for its branding services and found a new British partner.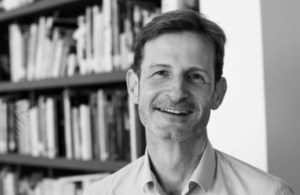 Moving Brands head office is in East London and it also has offices in Tokyo and San Francisco. When it came to setting up in Zurich in 2011, UK Trade and Investment (UKTI) teams in both London and Bern played an important role in helping the company to get established.
In October 2013, Moving Brands joined a UKTI trade mission to Singapore. The company was keen to understand the broader Asian market and the potential there for its business. During the four-day trip, the UK delegates:
were given briefings about the local market
met local service providers such as lawyers and accountants
were introduced to potential clients and partners
made short pitches directly to local businesses, in a kind of 'speed-dating' format, at an event held at the High Commission.
This resulted in interesting talks for Moving Brands with a couple of companies, including a large corporate.
As an independent business, we must carefully consider investing our time and money in exploring opportunities for overseas expansion,
says Geoff Linsell, Managing Director of Moving Brands, Zurich.
By helping to fund the market visit to Singapore, UKTI shared this risk, making us bolder. During the trade mission, we were given candid accounts of what it's like to do business in Singapore, from people who are themselves there and doing it.
This is worth gold. The whole visit was very well organised. UKTI set up meetings for us and made sure that we made the best possible use of our time. It's still early days, but we are now on the radar of a few different companies.
Partnership
Since returning from Singapore, Moving Brands has partnered with one of the other British businesses that it met on the trade mission, Translate Media, to help service its existing clients in China and Switzerland. Meanwhile, the company is planning to use UKTI support such as the Overseas Market Introduction Service to explore other new markets.
We've looked into new export markets on our own without UKTI's support and it's clear to us now just how much more effective and efficient it is to do it through them,
says Geoff.
Fast facts
| | |
| --- | --- |
| Company | Moving Brands |
| Sector | Creative Industries |
| Target Market | Singapore |
| UKTI Services | Market Visit Support, Events & Trade Missions |
| Website | www.movingbrands.com |
Published 19 March 2014