Case study
LibrariesWest consortium
Consortium which, through sharing of staff and other resources, provides better value for money and financial savings.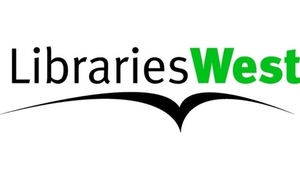 LibrariesWest is a partnership of 7 library services in the south west of England - Bath and North East Somerset, Bristol, Dorset, North Somerset, Poole, Somerset and South Gloucestershire. It aims to achieve significant economies of scale and to deliver better services for customers.
Contribution to corporate priorities
LibrariesWest makes many positive contributions to the corporate priorities of each local authority. Examples include:
partnership working between local authorities
the sharing of staff and other resources to provide better value for money for the community
the joint procurement of systems and materials (e.g. Library Management System (LMS), stock contracts) to achieve financial savings and an improved customer offer
sharing of best practice to enhance the development of services
Description of the work and the relationship
LibrariesWest is an established partnership between 7 neighbouring library services in the south west of England. In July 2015, Dorset County Council and the Borough of Poole joined existing members, resulting in a 'coast to coast' service.
Somerset County Council (SCC) is the lead council for the partnership and employs a small number of staff to deliver shared services. Staff costs are shared between the partners proportional to their size based on the population served. The consortium is managed by a board compromising of the heads of service of the member authorities. A consortium agreement governs the management of LibrariesWest and outlines the scope of activity and responsibilities within it, and a Strategic Plan sets out the direction of travel and priority areas of activity.
The partnership was established initially to share LMS and Bibliographical Services Unit, but has grown over the years to deliver partnership working in other areas such as shared marketing initiatives and activities, staff training and a shared public enquiry service.
There is a clearly defined list of core services which all authorities purchase (LMS IT systems team support and LMS contract management.) Other 'lead authority' services are optional, for instance only 3 councils currently buy into the public enquiry service.
LibrariesWest is a resilient partnership that has evolved over a number of years. Although there are other library consortia in the UK, they believe they are unique in the level of integration between services and the resulting offer to customers.
Outcomes achieved for the authorities
Each council sees the partnership as essential to the running of its library service, unlocking access to a greater range of resources than any one council would be able to afford on their own. Centralising core activities such as the management and delivery of the LMS, bibliographic services and e-book and e-audio book services relieves some of the pressure on staff capacity in partner authorities. This allows them to focus instead on delivering their other services at a local level. Examples are:
sharing a joint LMS which serves a growing resident population (over 2.1 million), across a network of more than 140 static and mobile libraries
a shared Bibliographic Services Unit which procures, processes library materials and manages stock contracts for 5 councils
pooling resources and expertise to deliver shared promotional initiatives around significant dates in the library calendar (for example National Libraries Day and the Summer Reading Challenge), which allows them to provide an enhanced customer offer
single shared digital offers (such as e-books, library app) – sharing set up and delivery costs so more resources can be diverted to purchasing stock
Outcomes achieved for library customers
Members of LibrariesWest authorities have a level of access to library resources significantly greater than they would otherwise have as a customer of an individual library service. Examples of this are:
customers can use their library membership card in over 140 libraries to borrow, return and reserve items and use any public computer to access the internet and use office and other software
a shared catalogue of over 3 million items, which provides residents across the local authorities with a greater choice and range of titles (up to 6 times as many titles as they would get through a single authority catalogue) delivered through a shared customer facing website
enhanced customer offer around key dates in the library calendar (e.g. National Libraries Day, Summer Reading Challenge) through the pooling of resources and sharing of expertise
enhanced customer offer around the sharing of digital resources such as e-books, which improves the volume and range of available titles
a Shared Information Service, which individual authorities buy into as a cost-effective way of delivering an information offer to library customers
The following are written comments from library customers which we believe evidence our commitment to providing high quality services:
I am simply writing to say how excellent I have found using the new online reservation system. It is quick and reliable, and the range of audiobooks I can get has been greatly expanded as so many libraries are included.
Just a little note to congratulate your library service – I saw a review of a cycling book in an American newspaper on Sunday, saw a copy was available in Yeovil Library (Somerset) on Monday and it arrived for me at Yatton (North Somerset) on Thursday.
Just wanted to say thank you for offering the e-books service! It's fantastic. I'm looking forward to more and more books being added.
Lessons learnt
Ensure a robust governance structure is in place. LibrariesWest has a consortium agreement which outlines the responsibilities of each authority. This agreement has evolved over a number of years in the light of experience, and has been drafted by SCC legal services to ensure it protects the interests of all parties.
Ensure there is a clear 'offer' to potential new partner authorities. It is preferable to have this in place before any negotiations begin, so that a potential new partner is fully aware of the offer and what is expected of a partner authority.
Have mechanisms in place to monitor performance and measure impact.
Future Plans
The existing partnership provides a platform to enable the 7 authorities to explore further opportunities for co-operative working, both within the existing partnership and potentially beyond.
Although LibrariesWest is currently a partnership of neighbouring authorities, we are open to approaches from any UK library authority wishing to explore how we might work together in ways that would be mutually beneficial.
We have a long term ambition to standardise more of our fees and charges to provide a more coherent customer offer across all 7 authorities.
Additional resources
Our shared public facing website contains an archive of Annual Reports dating back to 2007. The link can be found by clicking on 'About LibrariesWest'.
The LibrariesWest Offer document and LibrariesWest Board Terms of Reference could be made available on request.
Published 16 December 2015