Case study
Libraries Unlimited: stakeholder engagement
Stakeholder engagement at Libraries Unlimited during the process of becoming a mutual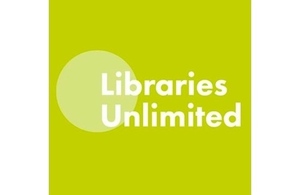 Libraries Unlimited established a Staff Advisory Group early on in the process, comprising around 14 members of staff across the organisation who were willing to meet with senior managers on a regular basis (roughly every 6 weeks). Their role was to feed in questions, ideas and concerns from the staff group and to take back information from senior managers and the project team to the wider staff group. Each member of the group was assigned a set of libraries or teams to feed back to and the system generally worked very well. It was important that the group were self-selected – they were from all levels of the organisation and from all parts of the county. They provided some incredibly helpful feedback throughout the transition to the new organisation and helped shape their thinking about the elected Staff Forum set up after Libraries Unlimited went live.
In addition, Libraries Unlimited kept trade unions informed throughout the process and took an open approach to engagement and communication. They were generally supportive as they understood what the consequences might be for the workforce had it not become a Public Service Mutual.
During the spin-out process, the number of Friends Groups across Devon was steadily increasing. At the start of the public consultation on the future of the service in the summer of 2014, it had around 14 Friends Groups. By the time of transfer to Libraries Unlimited in April 2016, there were around 40 Friends Groups in existence. It was important to support the growth of the Friends Group network and to provide regular opportunities for them to understand what the change to Libraries Unlimited would mean. It hosted a number of meetings with them and actively sought the involvement of some of their long standing Friends Groups in various activities associated with the transition. For example, Friends Group members sat on the selection panels for appointing both the Chief Executive and the Chair.
In terms of councillors, a briefing session was held several months prior to the transfer to Libraries Unlimited which was very well attended. The council's Place Scrutiny Committee had a standing item for the portfolio holder and the then Head of Libraries to attend to ensure councillors were able to question and understand the process of transfer. The cabinet member played a key role in securing cross party support for the move to Libraries Unlimited.
In terms of overall communications, Libraries Unlimited worked hard to ensure its customers were updated on the changes. It established display areas in each library for regular updates (for example on the appointment of the board) and circulated a quarterly e-newsletter to over 15,000 library customers. The council's Communications and Marketing team worked with it during the process to support the overall communications plan.
Published 28 March 2017