Case study
LED 'sleep mask' helps prevent sight-loss
British artist turned entrepreneur develops new technology to treat common causes of blindness, with support from Innovate UK.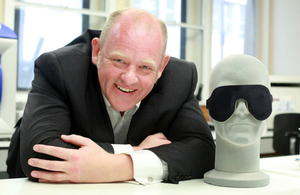 Twelve years ago, British artist Richard Kirk became fascinated by a small piece of electroluminescent material. It was made of organic light-emitting diodes (OLEDs).
OLEDs emit light when an electric current is passed through organic molecules or polymers. They have a conductive layer as thin as human hair, which makes them flexible and adaptable.
Despite having no scientific background, Richard instantly recognised the potential of the technology. He founded the company PolyPhotonix, based in the north-east of England, in partnership with the Centre for Process Innovation (CPI), and with support from the Innovate UK High Value Manufacturing Catapult.
Since 2009, Innovate UK has provided PolyPhotonix, CPI and its research partners with £12 million of grant funding to develop OLED technology. The company has also been awarded over £1.4 million through a competition run by SBRI on behalf of NHS England to find more effective methods of improving the health of people with long-term conditions.
PolyPhotonix is now on the verge of revolutionising treatment for degenerative sight-threatening conditions caused by age and diabetes.
LED 'sleep mask' tackles causes of sight-loss
Shedding light on eye disease
PolyPhotonix's first product, Noctura 400, is a home-based, non-invasive and monitored treatment for people with diabetic retinopathy and diabetic macular oedema. These diseases affect 90% of people in the UK with Type 1 diabetes and 67% with Type 2 and can lead to blindness.
Diabetes costs the NHS over £10 billion each year - around 10% of the total healthcare budget. The cost of treating eye disease is around £4 billion.
"The potential costs, both human and financial, facing health services around the world are deeply sobering. There's an urgent need for an effective, repeatable, value for money treatment," said Richard.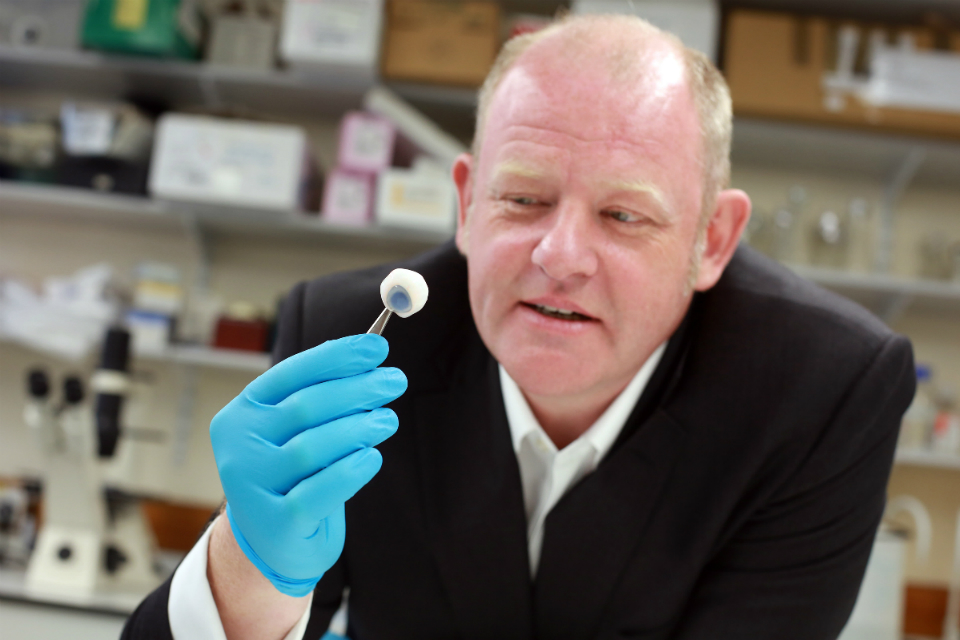 PolyPhotonix identified a clear gap in the market for a product that would tackle the root cause of the disease.
Noctura 400 is a preventative care treatment that helps stop progressive loss of sight. During the night, our eyes adapt to darkness but in patients with diabetes the eye goes into a hypoxic state i.e. starved of oxygen. The light emitted from the sleep mask stops this from happening. This in turn prevents the growth of abnormal blood vessels, which are a symptom of the disease and contribute to loss of vision.
Current treatments involve either laser cauterisation or injections into the eye. The Noctura 400 is not only less invasive which improves the patient experience, it is also much more cost effective than the alternatives.
"The Noctura 400 treatment has the potential to save more than £1billion per year from NHS budgets," said Richard.
Global market
With the help of an SBRI contract with the NHS, the company is developing a patient care pathway model to guide the eventual approval and adoption of the treatment by NICE and the NHS.
The Noctura 400 is now available to patients privately through approved optometrists and Richard hopes that it will be adopted by the NHS in the future. He has also recognised the big export potential for the Noctura devices, since diabetes is a growing global epidemic with no country untouched.
"Innovate UK has been fantastic. We couldn't have done any of this without it," said Richard.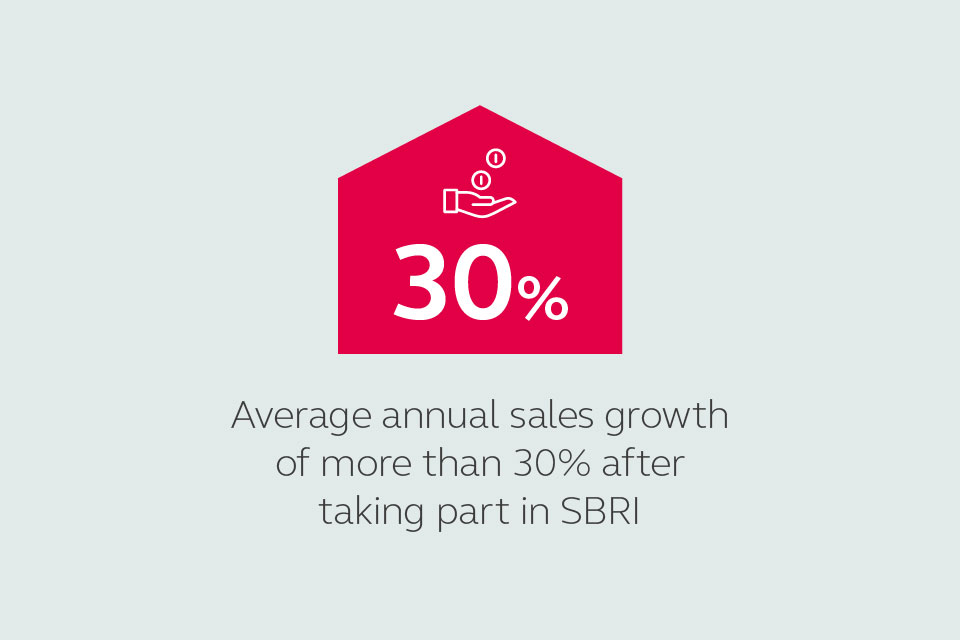 Published 12 September 2014
Last updated 2 July 2015
+ show all updates
Contains new video.
First published.