Isansys Lifecare: transforming the way we keep an eye on patients
Oxfordshire firm backed by Innovate UK is finding customers around the world for its ground-breaking, real-time patient monitoring system.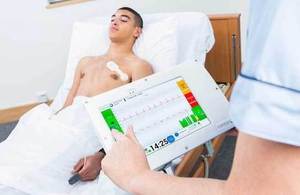 Wireless system gives early warning signs
Isansys is revolutionising monitoring of patients
Digital healthcare business Isansys Lifecare is seeing increasing global demand for its ground-breaking wireless patient monitoring platform, Patient Status Engine.
The Abingdon-based company has shipped systems to hospitals in India, Germany and Norway, as well as Scotland, and is currently processing more orders from around the world.
Keith Errey and Rebecca Weir founded Isansys in 2010 with the aim of putting wireless monitoring systems and data-driven decision-making into the hands of clinicians. Their technology was first trialled at Birmingham Children's Hospital.
Wireless sensors worn by patients, including the Lifetouch heart monitor, deliver vital signs to the Patient Status Engine. It means patients can be monitored continuously and without the need to be physically attached to a machine.
Track the condition of patients at home
Isansys launched its 2nd generation system earlier this year and it is now being used in ground-breaking clinical work around the world.
This new technology provides higher quality data in real time, allowing speedier detection of changes in a patient's condition. Using the system's in-built early-warning scores, healthcare providers can track the status of patients at all times, whether in hospital or at home
The Lifetouch sensor and Patient Status Engine are part of a £1.8 million, three-year trial funded by the Health Innovation Challenge Fund and undertaken in collaboration with Birmingham Children's Hospital, McLaren Applied Technologies, Aston University and the University of Birmingham.
As well as allowing any patient to be monitored continuously in hospital or at home, it means that vital extra data is available to researchers and clinicians investigating improved treatments for a host of conditions.
Awards helped to attract investment
The Lifetouch sensor was developed for paediatric use with the help of a £100,000 Smart award in 2013.
Keith said:
Without the Smart award we would have taken much longer, not only because the money from Innovate UK allowed us to get moving and employ people pretty much immediately but it was also at the time we were negotiating our first external investment in the company.
Having the award imminent and then announced during the negotiations was a great endorsement. It made it quite clear our story was credible and provided additional confirmation to our new external investors that they had made a very good decision.
The company went on to win two phase 1 SBRI (Small Business Research Initiative) healthcare contracts to further investigate uses of its Patient Status Engine for continuous monitoring of patients in hospital and for the early detection of sepsis in cancer patients at home.
Following the success of those projects, it was awarded a £1 million phase 2 SBRI contract in 2015 to develop the phase 1 projects and scale up the Patient Status Engine.
Multi-billion dollar markets beckon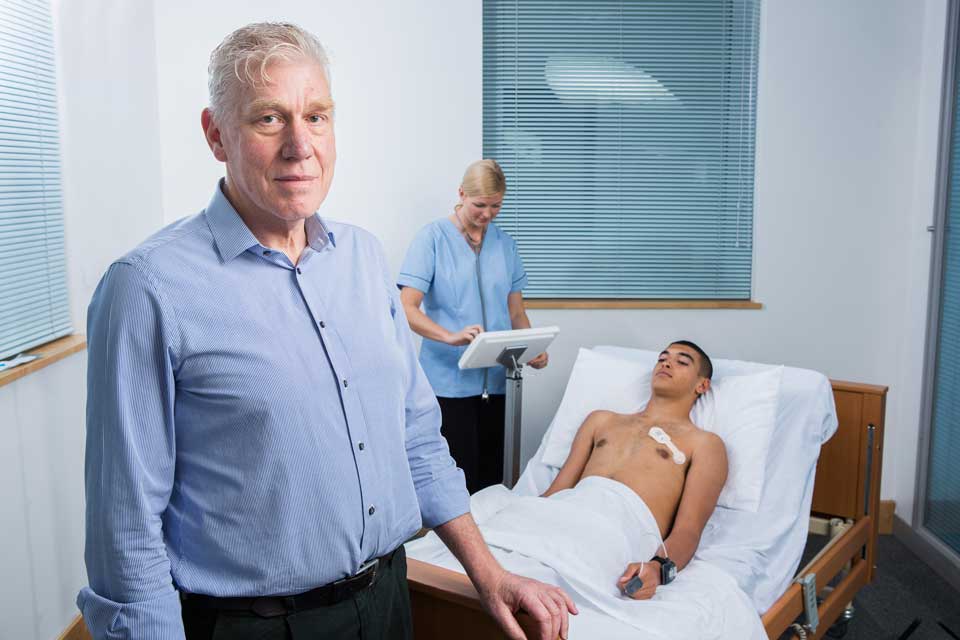 The company has grown from its original two founders to employ 16 in the UK and two more in Bangalore, India .
Keith added:
We are really flying. We can see there is a huge interest everywhere we go in using the technology. None of that would have happened if we had not had a build-up through these programmes.
We know we are sitting on very large existing markets around standard patient monitoring and huge future markets around the use of physiological data and biomarkers to provide new indications to clinical teams to assist them in caring for their patients more efficiently and effectively.
There is something even larger, and that is a whole consumer healthcare market, which will work if, and only if, it's based on trustworthy data.
We want to do that ourselves. We think we are sitting on a huge multi-billion dollar business. We want to become a fantastic, UK-based, high-tech healthcare business.
Published 6 June 2016