Case study
IP Attaché: Tom Duke, China
Tom Duke is the Senior IP Officer (otherwise known as the UK's IP attache) based at the British Embassy in Beijing.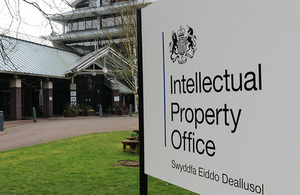 I love my job.
This isn't something that everyone can say. It's also not something you might imagine someone navigating the difficult world of IP management in China to say. But the speaker of these words isn't your average employee in your typical 9 to 5 job.
Tom's job has two distinct strands. A large proportion of his role involves working on IP policy cooperation with the Chinese government. Here he supports IP reforms in priority areas for UK businesses. The rest of the time he provides practical IP support to British businesses. He also attends business outreach events and publishes factsheets and a China IP newsletter.
In the year 2013/14, the Embassy supported more than 160 cases. With such a busy workload and range of responsibilities, what does a typical day in the office involve for Tom?
No two days are the same! On average, we have almost one new IP case relating to a UK company reported to the Embassy every working day. I may talk to UKTI (UK Trade and Investment) and CBBC (China-Britain Business Council) about how we can help.

Most days involve speaking with Chinese government contacts to set up a policy exchange or visit agenda. I also attend IP seminars and networking events to keep up to speed with developments in the Chinese IP system. Most days will finish with a conference call with the IPO or companies based in the UK.
With such a busy schedule, what motivates Tom to keep on going and standing up for businesses operating in the Chinese market?
I get to work with senior business contacts across a range of industry sectors and help to resolve their problems.

The government engagement programmes are rewarding when we see changes in policy due to our work. The policy environment is fast changing and the political culture behind it is fascinating.
It's not only the successful outcomes of his cases that Tom finds interesting. China has a whole industry of IP professionals who are just as keen (if not more so) as we are in the UK to promote the importance of IP protection.
China considers World IP Day as one of their first achievements in international institutions. Celebrations last for a whole week. In 2012, I travelled to Chongqing to take part in a World IP Day open air rally in front of 1000s of people. The event featured huge Chinese drums, a brass band, cheerleaders and a firework display. They celebrate IP in style in Chongqing!
Even though China is proud of its involvement and the role it plays in worldwide IP protection, it still sees its fair share of IP issues. The most common of these is the registration of pre-emptive, bad-faith trade mark applications. This is when people register the name or logo of a UK company with the intention of selling the rights back to them to make money.
This is incredibly frustrating. The only way to avoid it is to register your trade marks in China early. No industry sector or size of company is immune to this.

Counterfeiting and piracy is another common problem. Chinese companies have global reach and can undermine competitiveness in international markets. But there are increasingly effective and affordable enforcement mechanisms in China.
With his experience, what would Tom suggest UK SMEs could do to help minimise the risk of encountering these problems?
Register your IP early. Remember that IP rights are territorial and your UK or EU rights don't necessarily give you protection in China. Also, be prepared to take action if you encounter infringements or other IP problems. The administrative and legal systems aren't perfect. But they can work quickly and effectively for both Chinese and foreign companies.
Contact details:
British Embassy
11 Guanghua Lu
Beijing 100200

Tel: +86-10-5192-4495

email: Tom.Duke2@fco.gov.uk
Published 4 March 2015