Intellectual Property: GripIt Fixings
For any inventor, having a product that starts in the garden shed and ends up in retailers worldwide would be a dream come true.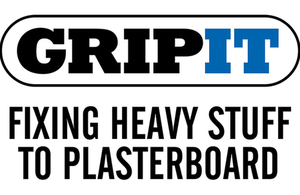 The icing on the cake would surely be if that happened with one of the UK's most successful businesswomen on board. And what if that all took place by the age of 20?
UK Building Products Limited is the Wiltshire based company better known as GripIt Fixings. Their plasterboard fixings have caused a revolution in the DIY and building industry, both in the UK and abroad.
Jordan Daykin, Managing Director of UK Building Products Limited explains:
In 2008, me and my 73-year-old grand-dad were trying to fix a blind to a plasterboard wall. After many unsuccessful attempts to secure it with conventional fixings, we went in to the garden shed and invented GripIt Fixings. I was just 13 at the time.
From that day, Jordan spent four long, hard years perfecting the product. Designed for use with all plasterboard walls, GripIt Fixings are available in a range of different sizes and weights. This means they can securely attach almost anything to a wall.
Securing their IP
Keen to keep his innovation safe from competitors and exploit its potential himself, he decided to apply for a patent.
I wanted to protect the product because it was unique and innovative. So much passion and drive had gone into developing it that it would have been devastating to have it copied. We needed to have as much protection as we could before taking the product to market and securing a patent gave us that protection.
Jordan sought help from a local firm of patent attorneys who guided him through the process. As intellectual property (IP) professionals, they handle all aspects of the patent process. This ranges from drafting the complex application through to discussing confidentiality and Non-Disclosure Agreements.
Jordan recalls:
The attorneys were very efficient, assisting us from start to finish. They offered advice and support on our application based on their knowledge and experience. I would encourage anyone thinking of applying for a patent to always use an attorney as it saves you time and money. This is even more important if you're applying for an international patent as terminology overseas can vary massively to the UK.
Investing in patents
As well as owning a granted UK patent, Jordan has a patent pending in the US and other UK patents pending for new products. The business also owns trade marks for the GripIt Fixings name.
Having solid IP protection – particularly owning a granted patent – can be key to sealing new business deals. Not only can it show commitment and a belief in your product, it can give potential partners a sense of security in their investment.
This was no different for Jordan. When he pitched for investment on BBC Two's Dragons' Den in 2014, being IP savvy was a huge benefit. He walked away with an £80,000 investment from Deborah Meaden, becoming the youngest person to do so in the show's history.
Protecting your IP gives investors and customers security and trust with your business and brand. Already having our patent played a major part in the valuation of our products and gaining Deborah's backing.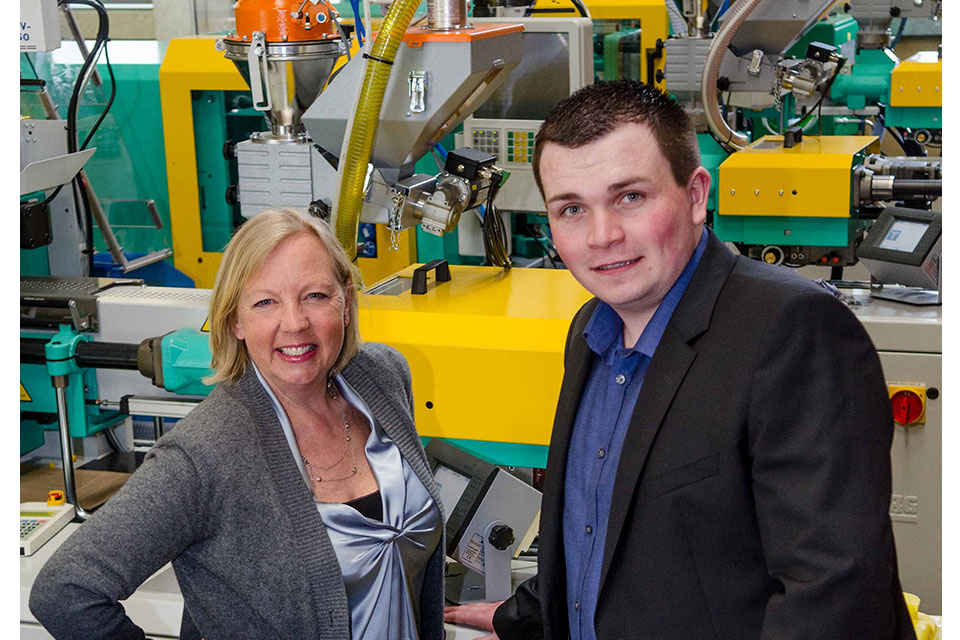 From shed to shelf
With so much experience already under his belt, what advice would Jordan give to budding inventors waiting to follow in his footsteps?
Make sure that you protect your products before making them available in the public domain. Look at all the costs involved in developing your products and bringing it to market and plan accordingly.
He adds:
It's worth spending the money on IP protection at the beginning of the process as it will save you more in the long run. It gives you a valuable asset that you own and can use, and it gives you the confidence to go forward with your business plans.
GripIt Fixings have recently launched their products with a global online retailer, selling to 1 million customers across 32 countries. They are also in talks with the largest home improvement retailer in the US.
With the business already achieving such huge success in a short space of time, what plans does Jordan have for the future?
In the last two years we've got the product stocked in over 1,400 stores across the UK. I want to expand that further and to go global, focusing on Europe, Australia and the US. After that, we'll expand the product offering.
Published 23 September 2015