Case study
Inspire: Culture, Learning and Libraries
A mutual commissioned to run a library service.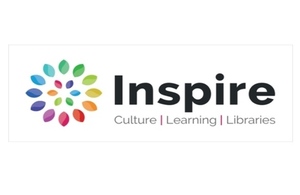 Inspire: Culture, Learning and Libraries (Midlands) is a Community Benefit Society. It has exempt charitable status from HRMC and is regulated by the Financial Conduct Authority (FCA).
Inspire is a staff and community membership organisation with a 12 member board made up of:
1 Staff Director (elected annually by all staff)
4 Community Directors (elected by staff and community members)
2 nominated by the county council
4 Co Opted (non-executive) Directors
the Chief Executive Officer
This legal form allows staff and local people to have a real stake in the service. As owners they can stand for election to the Board; sit on specialist advisory groups; and ask questions and vote on the strategic direction of services at the Annual General Meeting. This forms a basis for building a much stronger, more sustainable organisation that is closely tied to local communities.
Services provided
Inspire has a five-year contract with Nottinghamshire County Council (with an option to extend for a further 5 years), to provide a range of cultural and learning services. The council is committed to keeping all libraries open and to delivering its libraries strategy. Its aim in setting up Inspire was to provide sustainable services, whilst reducing costs.
Inspire provides the following services:
archives
arts in the community
community learning and skills services
education library services
instrumental music teaching in schools
Nottinghamshire Music Hub
public libraries
records management for the council
youth arts
This portfolio of services – some of which are funded outside of the council - means Inspire can use libraries as a vehicle to deliver arts, culture, heritage and learning offers. It can also achieve greater economies of scale by sharing support and infrastructure costs and developing an an integrated culture and learning offer for customers.
The council retains control over what services are delivered and is able to fulfil its statutory duties through the contract with Inspire, which includes a detailed service specification. Performance monitoring takes place regularly through monthly meetings with Inspire and reporting to the Council's Scrutiny Committee. The value of the contract is negotiated annually by Inspire and the council.
Outcomes achieved
Since Inspire went live on 1 April 2016, they have achieved a number of key outcomes including:
New services and income streams
One of Inspire's main aims is to develop its business and diversify income streams over the next 5 years. In its first year, it focused on set up and consolidation, with some limited planned efforts to secure new contracts and grant funding. This included a number of successful bids for funding, and some unsuccessful applications which have built the team's skills and knowledge. It is now building new productive relationships, as it positions itself as a growing third sector mutual. Learning opportunities have been identified as an important area for service development. During 2017, Inspire is market testing a range of paid-for lifestyle learning opportunities which are designed to address a gap in the market. These new services will cover their own costs and generate a surplus in future years.
Saving money
The core business case for creating Inspire was the ability of a mutual outside the Council to make financial savings without reducing the range or level of services provided. Inspire delivered savings by securing charitable status and mandatory non-domestic rate relief from HRMC.
Financial management
Inspire is a financially independent organisation with direct control and accountability for all costs. The new reality of operating within monthly contract payments and managing cashflow in order to remain solvent and operate legally, was a significant change for budget managers. It has made a cultural shift by linking efficient financial management to saving its own money rather than managing the council's budget. This subtle change has been important in encouraging staff to make efficiencies. It has also redesigned its approach to financial management, for example by employing more budget managers to carry out zero based budgeting.
Setting up its board
Inspire's board members bring a wide range of skills, experience and contacts which were not available to the service within the Council. In its second year, the Board will play an active role in leading and scrutinising the development of the organisation.
Recruiting members
As a mutual, it is critical for Inspire to recruit and engage with members. In its first year, Inspire has recruited over 38,000 members of the society, reflecting the high level of community interest in its services.
Staff engagement
Inspire knows that managing talent, recruitment and succession planning is key to its future success. As part of work to set up the new organisation, it developed a raft of HR and organisation policies which were negotiated with the trade unions. It is now creating a new workforce organisational development strategy to make sure staff are supported through change and they have the right skills to operate and develop the new organisation.
Relationship with the council
Inspire is working hard to ensure that the council (as its main funder) is acknowledged for the services it funds. This is reflected in branding and communications, and council leaders are regularly invited to showcase events throughout the year. Inspire also reports regularly to the Council's Culture Committee to make sure councillors are fully up to date with developments. It continues to have broad political support.
Marketing and communications
Operating outside the council, Inspire has had the freedom to develop its own marketing and communications capacity. This has allowed it to develop a new mobilefriendly web presence, where learners and customers can find events and courses, book tickets and pay online. This freedom means Inspire can make sure marketing is considered at the very start of an initiative. During its first year, it has have had a soft landing in terms of branding, whilst ensuring a strong public profile. It created a joint protocol with the council which allows Inspire to use council channels when needed.
Lessons learned
Becoming a mutual is a significant change programme, with a wide range of organisational and leadership challenges for everyone involved. The time and effort required to address these challenges should not be underestimated.
Inspire would not have been able to set up successfully without:
cross party political support from councillors
the support and involvement of the council's Chief Executive Officer and Corporate Directors
leadership from the department and within the service
a clear shared vision and purpose across the council
capability within the department, the library service and corporate services within the council
staff support and engagement
tenacity and a commitment to making progress
It has learned a number of lessons from its first year and identified the following critical success factors for Public Service Mutuals:
establish a shadow board early in the process
engage with trade unions as early as possible
get buy in from the council's corporate leadership and from tiers below the leadership, especially support services
secure external financial and legal advice outside the council – this is essential to achieve a fair balance of risk/reward between the council and the new organisation
see negotiations with the council by the new leadership team as separate to the day job, and allocate enough time for this
corporate project management support is crucial
find someone who knows about property, pensions and contract management to support you
Future plans
Over the next 4 years, Inspire aims to become more sustainable and grow in line with its core objectives over the next 4 years. This includes securing increased income and grant funding to grow its learning, heritage and cultural offer. It will be crucial for it to meet funders' contractual requirements from funders, while also making sure the benefits of culture, learning and libraries are available to customers and learners.
Additional material
Published 28 March 2017