Increasing awareness of HIV and maternal services in Zambia
UK aid funded clinics help mums have HIV negative babies and lead healthy lives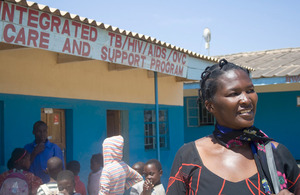 Thirty-eight-year old Enthric is a widow and mother of 3. She is a health worker at a community clinic on the outskirts of Lusaka, Zambia. Her mother and eldest sister passed away from what she suspects to be HIV, but they did not get tested as HIV awareness and screening was not common back in 2000.
Zambia has a very high maternal mortality rate and less than half of pregnant women give birth in the presence of a skilled birth attendant. HIV prevalence is estimated at 13.5% and the chances of women passing HIV onto their unborn child are therefore very high. Enthric's clinic was supported by the UK aid funded International HIV/AIDS Alliance's Maternal, Newborn and Child Health programme. The clinic aims to reduce HIV-related maternal mortality and improve health outcomes for HIV positive women in the community. 
"I wanted to work for the community because of my own personal experiences. I used to take care of my relatives who were sick so when I saw the care that the nurses and doctors were giving them, I thought maybe I could also help other people out in the community. I feel good about being a community health worker and connecting with people, helping them with their problems", says Enthric.
Breaking down barriers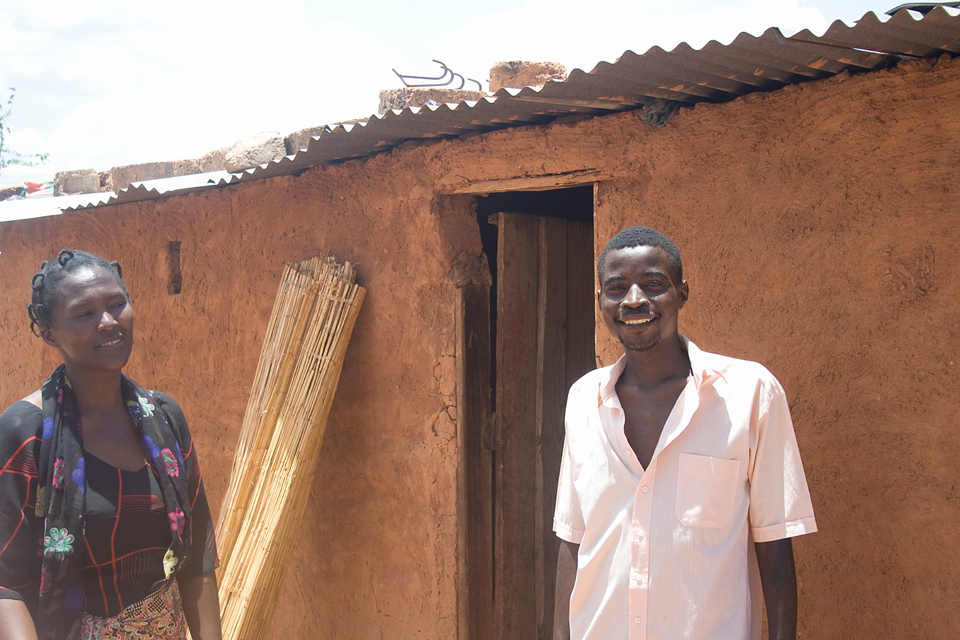 Attending maternal health and HIV services for many women is impossible if their husbands or male partners do not agree or provide money for travel and health fees. Often this is down to a lack of information and understanding of maternal, child and HIV healthcare issues which is where community health workers like Enthric play a crucial role in reaching out to people to help break down barriers.
Work at the clinic focuses on HIV prevention through health education, raising awareness in the community about stigma and teaching people how they can handle the disease if diagnosed positive so that they get treatment. Additionally the health workers give out condoms, TB treatment including monitoring and psychosocial counselling and testing, as well as basic treatment for malaria.
In the past, women didn't come to the clinic as there was a poor level of service but this has now changed. "Women are able to access the services and treatment they need, they can be tested and find a counsellor. Because the services are all integrated and the clinic serves the members of its community, women only need to pay 1000 Kwacha (around 12 pence)", explains Enthric.
Mwenzi, aged 23, is a mum of 2. Her husband Amon is HIV positive but with the help and family planning advice she received from the clinic she managed to have two HIV negative healthy babies. "I had my babies at Chipata clinic. I am HIV negative and my babies are negative. I use the family planning service here and have had an injection. I learned about family planning after my first born.  The clinic advised me about this."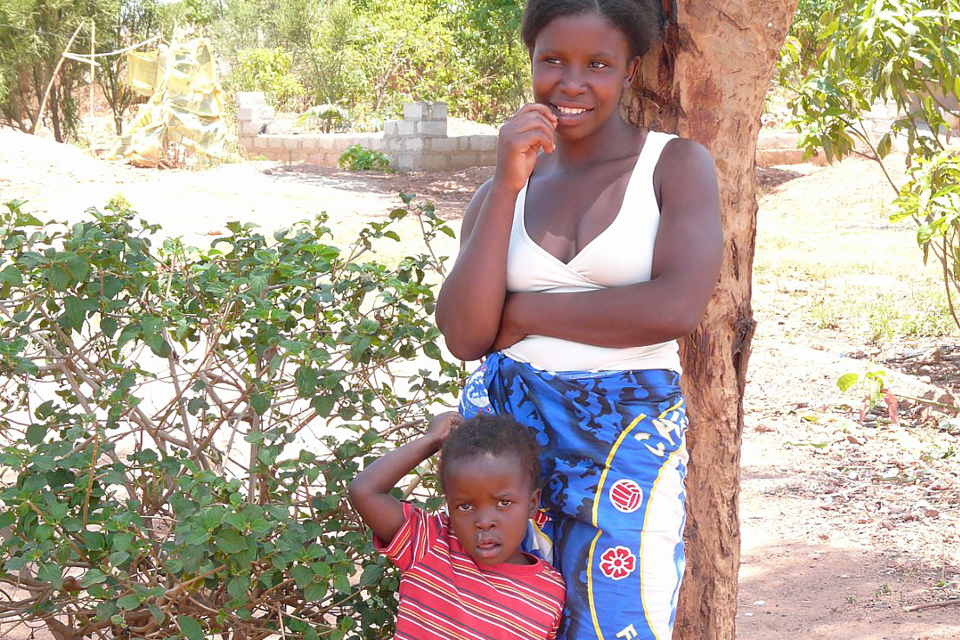 Tackling stigma and bringing about change
The biggest change at the clinic since the Maternal, Newborn and Child Health programme has been self-referrals. Initially, people weren't very keen to use the clinic as they were afraid of the stigma and discrimination. However, that has now changed quite dramatically and people come to the clinic on their own for the services.
"Stigma isn't there any more. There are those people who migrate from outside the area who do still have the stigma but when they come here we teach them and it makes a difference. Previously people had problems, especially when someone was sick and they would travel long distances even during the night to get to the health facilities but now there is health care available everywhere.  We no longer have women dying", says Enthric.
Facts and stats
The 12 month Maternal, Newborn and Child Health programme was supported by UK aid from the Department for International Development (DFID) through the International HIV/AIDS Alliance and sought to reduce HIV-related maternal mortality and improve health outcomes for HIV positive women in four countries: Zambia, Kenya, South Sudan and Uganda. 
Across the 4 countries more than 100,000 people were reached by the programme through increasing awareness of HIV and maternal services at community level.
Published 29 November 2012