Case study
Hotel chain provides employment opportunities for people with learning disabilities in Stoke
How working in partnership has led to training and employment opportunities in hotels for people with learning disabilities in Stoke.
This case study was withdrawn on
The Accessible Britain Challenge ended in March 2015. The Disability Confident scheme provides support and guidance on recruiting and retaining employees with disabilities and long-term health conditions.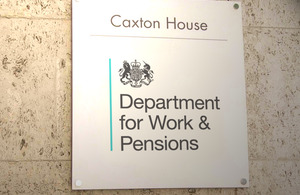 The InterContinental Hotels Group (IHG) are providing training and employment opportunities for people with learning disabilities and demonstrating the benefits of a diverse workforce.
In Stoke-on-Trent they are working with the Riverside employment and training service to equip people with the skills to work in the hotel industry.
The project began in May 2014 and will last a year. It aims to achieve paid employment for people with learning disabilities in the hotel industry through on the job training and a recognised qualification.
The project is part of IHG's Academy Programme that operates with local community organisations to offer work experience and provide skills for working in a hotel. It encourages communities to become more inclusive and accessible and supports the government's Accessible Britain Challenge.
To explore how the project could work and the best method of recruitment IHG and Riverside worked with Stoke council's Learning Disability Services. They made sure that all information for candidates was made accessible, including job descriptions and application forms.
Initially 2 Holiday Inn hotels in Stoke agreed to train 5 people with learning disabilities. However, they were so impressed with the candidates at the recruitment stage, they agreed to take on 12 people.
The training consists of:
working towards an NVQ or ASDAN qualification
part paid work and part training
a support worker from Riverside based at each hotel for 1 day a week
regular progress and review meetings
All the participants will have the opportunity to apply for vacancies within the hotel as they arise.
So far:
2 people have been offered paid employment
1 person is employed in the office environment
1 person is employed as a breakfast assistant and is varying his set hours to meet the demand of the hotel
all participants have received reviews and are progressing well
each person has received regular support and monitoring from a designated support worker and employment officer from Riverside.
each person has started an NVQ Level 1 in hospitality and catering
Ross Cowie from IHG says:
It has been truly inspirational to work in partnership with Riverside employment services in the setting up of this programme which is approved as an IHG Academy. This will enhance community relationships by giving opportunities to local people, which will in turn generate positive publicity around the city for the Holiday Inn Express.
IHG plan to expand the project to other hotels in the group. They will use the model to encourage other organisations to employ people with a learning disability.
Published 3 December 2014