Case study
From early marriage to safe spaces in Zambia
How a UK aid funded programme is helping girls stay safe and healthy and learn to support themselves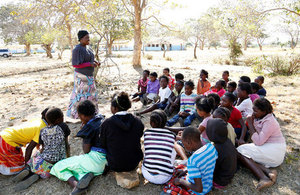 Seventeen-year-old Sena was forced into marriage when she was 15. She got pregnant when she was in Grade 9 and when her father found out he chased her from their home.
"My father whipped me and chased me out of the house when I got pregnant. I was forced to marry the father of the child. I tried to go home but my father wouldn't take me back. Life was very hard for me."
Sena now earns a living working at a shop selling vegetables from farmers in her village, while her husband and sister look after her 2-year-old son, Samuel.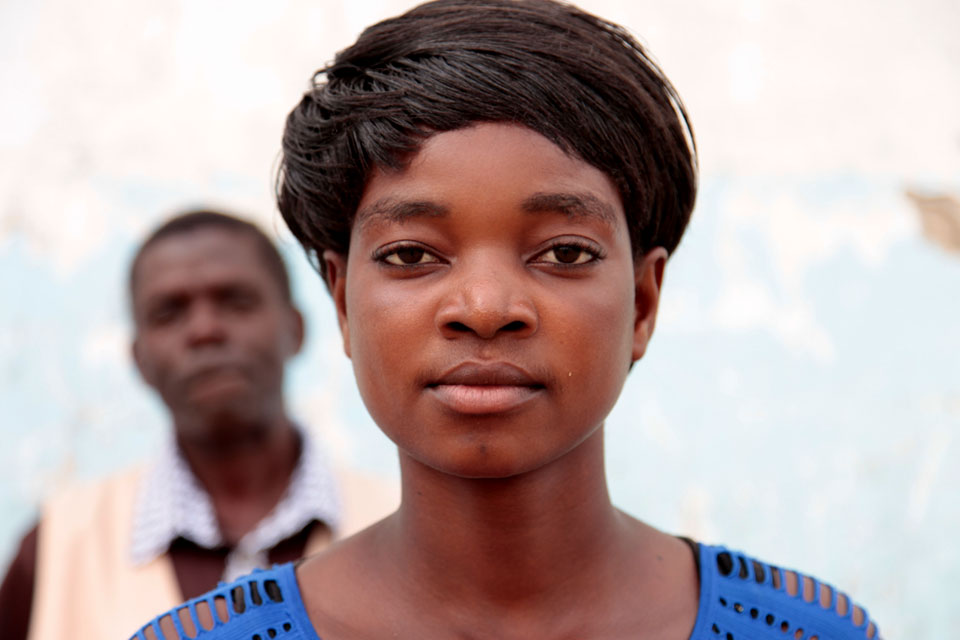 "I rushed into marriage and regret it now," says Sena. "If I had completed my education I could have been a better person today, going to college and doing better things."
Early and forced marriage affects about 14 million girls every year. One in 3 girls in the developing world are married by age 18, and 1 in 9 are married by age 15. In Zambia where Sena lives, 2 out of every 5 girls get married before their 18th birthday.
Girls living in poor rural areas are most likely to be married young. Economic hardship, lack of education, early pregnancy and the burden and low value of girls in society drive this harmful practice.
A safe space to learn
Life changed for the better when Sena started attending UK aid supported safe space sessions run by the Population Council. The lessons she attends at the safe space help her to make better financial decisions, for example she now knows how to save money.
"Before whenever I got any money I would spend it. But now I know that I need to save. My dream is to have my own business and build a better home for my child so I save whatever money I can. Working towards this goal makes me happy."
The DFID supported Adolescent Girls Empowerment Program – led by the Population Council – is currently helping more than 10,000 girls like Sena benefit from safe spaces in Zambia. The work is carefully evaluated to see how it is changing girls' lives.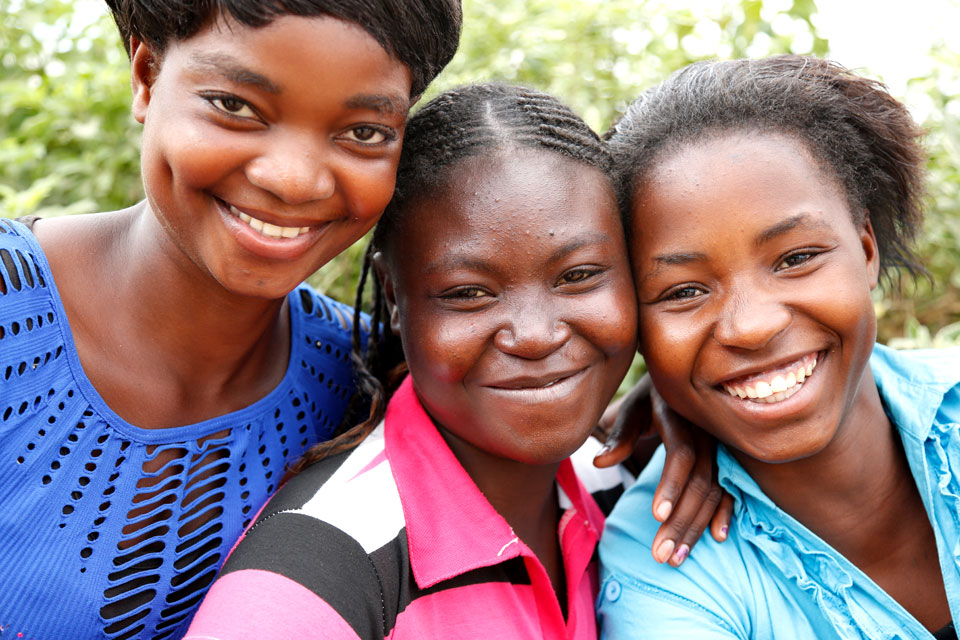 Positive changes and building self-esteem
The programme involves weekly girls' group meetings with a mentor who provides training on health, including HIV, life skills and financial education, as well as a voucher for health services, and a girl-friendly savings account. These safe spaces help develop the girls' self-confidence, as well as support their education and health care.
Sena's husband is happy for her to attend the weekly safe spaces sessions as he has seen the positive changes in her.
"Before it was difficult for me to save money but now I am better at managing my finances," says Sena. "The lessons I learn at the safe spaces have improved my marriage. I'm able to talk to my husband and explain things without getting into an argument. Previously my husband found it difficult to save money and used to spend it on different things. But now, after sharing what I learnt with him he has been able to save".
"I feel very good about the group meetings and I don't miss a single session. If I have any problems or issues I'm able to speak to my mentor Juliet and get her advice".
A mentor and a friend
Forty-year-old Juliet mentors 3 girl groups, including the group Sena attends, where she teaches lessons in health, finances and social education. She is also their confidante, encouraging her mentees to open up to her with any problems they may have.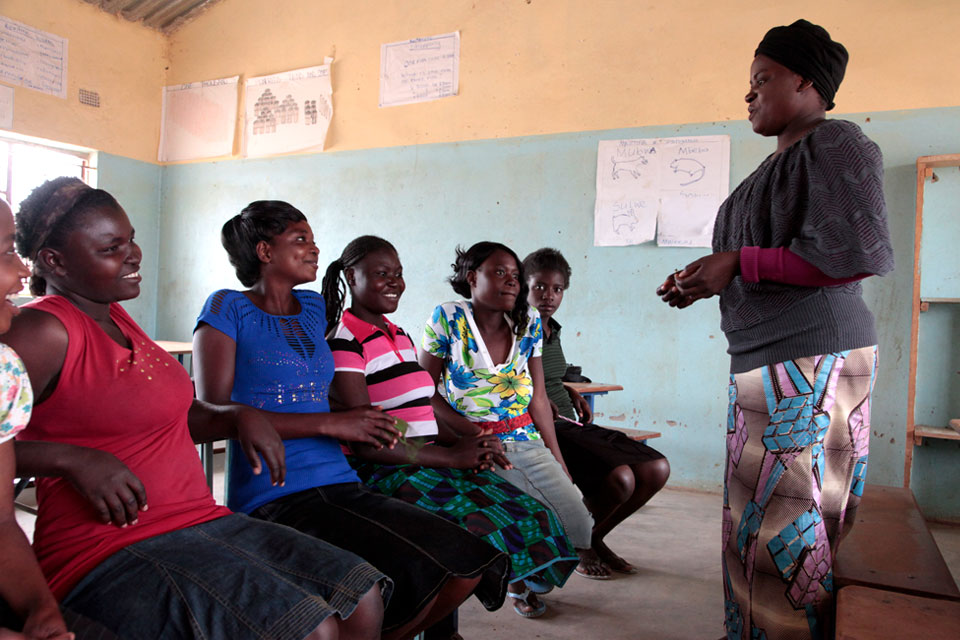 "I tell the girls that early marriages are not good," says Juliet. "Once they're married they find themselves facing so many problems, so many challenges that they cannot deal with. They have children before time and those children become a problem to them."
Juliet enjoys meeting the girls, educating them and helping them to improve their self-esteem. And she believes that for girls to flourish, education is key.
"The only thing that can change the girls' lives is education – education is power," says Juliet. "Once they are educated they will be able to climb ladders to get to whatever they think they should be in life. The girl child has been neglected in the community, while the boy child has been put high. Now girls have realised that they can do whatever a boy can do."
Facts and stats
worldwide, more than 700 million women alive today were married as children; more than 1 in 3 – or some 250 million – were married before 15
early and forced marriage is closely linked to low levels of economic development; girls who marry young are more likely to be poor and stay poor
girls who are affected by poverty, lack of education and longstanding traditional practices that discriminate against girls and women are most vulnerable to early marriage
the Adolescent Girls Empowerment Programme (AGEP), led by the Population Council and funded by the Department for International Development, is currently helping more than 10,000 girls - married and unmarried - benefit from safe spaces in Zambia.
AGEP is comprised of 3 major components:

safe spaces groups in which girls meet once a week over the course of 2 years for training on sexual and reproductive health, life skills and financial education. Groups are facilitated by a mentor, a young female from the same community as the girls;
a health voucher that girls can use at contracted private and public facilities for general well-ness and sexual and reproductive health services; and
a saving account that has been designed to be girl-friendly.
Published 24 November 2014