Case study
Forum Energy Technologies unlocks African market with UKEF support
UK Export Finance steps in when finance emerged as a possible problem for the buyer and its bank.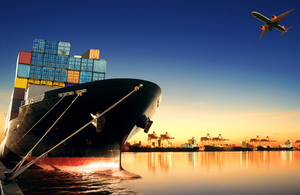 A buyer credit worth £14.1m supported by UK Export Finance (UKEF) allowed multinational firm Forum Energy Technologies to secure a contract with a Nigerian oil and gas company.
Subsea pioneers
Forum Energy Technologies is one of the world's leading manufacturers of remotely-operated subsea vehicles. The heavy-duty vehicles – designed and built at the company's UK arm in Kirkbymoorside, North Yorkshire – can operate at depths of up to 3,000 metres, more than 15 times deeper than human divers can reach. They are used in the oil and gas sector to build and manage well-heads on the sea floor, and in the telecoms and renewables industries.
Kevin Taylor, Vice President, Subsea Vehicles at Forum Energy Technologies, said:
Payment terms can be an issue in Africa as letters of credit and bank guarantees are often quite tricky to negotiate through the banking system. So when we were approached by Nigerian firm Marine Platforms, we asked UKEF to see if they could facilitate buyer finance.
Straightforward process
UKEF backing was the difference between the export going ahead or the business being lost.
Kevin continued:
This was our second application for UKEF support, so we used our previous application as a model and, in some ways, the process was more straightforward than getting a bank loan for a car.
Without UKEF support the project would probably not have gone ahead and the buyer might well have used one of our competitors with support from another country's export credit agency.
More information
New business enquiries
Our helpline is open from 9am to 5pm.
Published 27 September 2016