Case study
Fast Forward Competition 2014: Investing in Digital Assets
Abertay University were awarded nearly £86,000 in the 2014 Fast Forward Competition to fund their 'Investing in Digital Assets' project.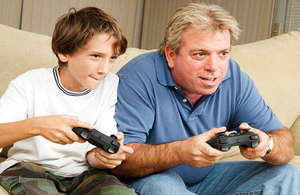 Digital asset housekeeping
How well a business manages its digital assets such as IP is an important subject for the creative sector. The team at Abertay believed that the way in which creative companies managed their digital assets had a direct effect on investor confidence. This confidence was then linked to their willingness to invest in the sector. The 'Investing in Digital Assets' project examined how improving digital asset housekeeping can help small, creative games development companies secure investment.
Persuading investors and lenders to recognise the value of digital assets such as IP can be challenging. The belief is that improving how a business identifies, manages, and presents their digital IP is vital for success. The project sought to test that belief and to build a framework to support developers in attracting investment.
Gaining the confidence of investors
Understanding how investors viewed digital housekeeping was key to this project. Interviews with investors and lenders provided surprising results. Rather than looking for a 'gold standard' they confirmed that a 'bronze level' would be acceptable. This meant that just modest improvements to IP housekeeping would make developers more investable.
Reassuring investors that a developer was effectively managing their IP was central to them becoming 'investor ready'. This was particularly relevant during due diligence which is often where a lack of investor confidence becomes most obvious. The team continued to gain more evidence and review their findings. They developed tools for both the investor and developer communities, eventually creating IP Manifest. IP Manifest, is an online toolkit designed to become a single point of contact for games developers. The tool serves three main purposes :
A tool for self-assessment and presentation to investors
A framework for presenting a minimum standard of IP housekeeping
An audit tool during due diligence
A tailored route to investment
Data collected during the initial stages of the project has enabled the team at Abertay to provide developers with a tailored route through IP Manifest. The self-audit tool allows the user to select one of five personas based on age, background, and experience etc. After completing a questionnaire the user gets a personalised report and checklist. This checklist suggests improvements to their IP housekeeping, directing them to areas requiring attention.
Paul Durrant, Director of Business Development at Abertay University said :
The Investing in Digital Assets project has highlighted how good IP housekeeping can become an intuitive part of creative art. We've developed our online toolkit IP Manifest to help support small companies to improve their IP housekeeping and make them more investable.
Following the launch of IP Manifest, Abertay will invite industry professionals and investors to trial and review the tool. They hope to see the tool adopted by funders, embedding IP housekeeping as part of the application process.
Published 9 July 2015