Engaging local people in carbon markets
The Clean Development Mechanism (CDM) was established under the Kyoto Protocol and has so far helped to fund over 2,500 low carbon projects in developing countries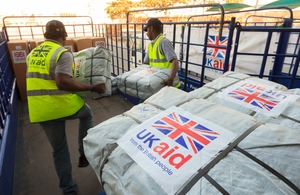 The Clean Development Mechanism (CDM) was established under the Kyoto Protocol and has so far helped to fund over 2,500 low carbon projects in developing countries. Between 2001, which was the first year CDM projects could be registered, and 2012, the end of the Kyoto commitment period, the CDM is expected to produce some 1.5 billion tons of carbon dioxide equivalent (CO2e) in emission reductions. The CDM is also a key way of engaging the private sector in reducing emissions in developing countries. It does this by allowing companies in developed countries to invest in projects in developing countries that reduce emissions relative to 'business as usual'. In doing so, companies in developed countries earn carbon credits that they can use towards their emission reduction targets.
However, while the CDM has been heralded as a success by some, it has been criticised by others for making slow progress on one of its principle objectives - to contribute to sustainable development in developing countries. Part of the problem lies in the lack of public awareness of, and engagement with, the process of getting CDM projects approved. Without local accountability, the wider benefits of CDM projects are not being realised and there is a higher risk that some projects with negative sustainability impact could make it through.
DFID is supporting a programme, led by the CDM Watch initiative, to enable developing country civil society organisations and local communities that are impacted by CDM projects to voice their concerns before projects are approved or rejected by the CDM Executive Board. This will help increase the accountability and legitimacy of the CDM and help to ensure that projects deliver the benefits that were envisaged when the CDM was conceived. The programme will support civil society networks to engage in CDM projects through building networks, raising awareness and providing training and technical support.
CDM Watch is an initiative of international NGOs and was re-established in April 2009 to provide an independent perspective on CDM projects, methodologies and the work of the CDM Executive Board.
Published 18 January 2011