Case study
Dstl case study - Data Academy
Data science plays a key role in enabling decision makers to make evidence-based decisions – something that is particularly important for the government and the military.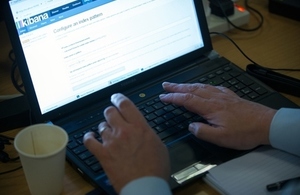 At the Defence Science and Technology Laboratory (Dstl) we have a team of Data Scientists who are dedicated to using cutting edge analysis to support decision making, answer complex data-driven problems, analyse intelligence information and more.
To support our Data Scientists and ensure that all staff can develop their skills so that Dstl has access to a broad range of skilled technical people, Dstl runs something called the Data Academy.
The Data Academy is an intensive course and 'final challenge' which gives staff lab time to broaden their knowledge in aspects of data science they are not familiar with and aims to create an active and engaged data science community within Dstl.
The course consists of two formal 2-week sessions, covering a range of data science topics such as statistics, data wrangling, visual and text analytics, big data and machine learning. This is then followed by a hackathon style challenge over several days to enable participants to try out their new skills on a real problem.
Bryan Seeds, who runs the Data Academy at Dstl said:
Data science is so important to government, defence and security analysis and decision making. It is true that information is everything and that's why we have set up the Data Academy. In doing so Dstl will have skilled staff who can support the future demand for data science and who have the right networks across government and industry to support future project work.
After completing the Data Academy attendees are offered further support to develop specific data science skills, through deployment on specific projects or focused training and development.
Published 20 November 2017