DFID Research: Vegetable genebank is a valuable resource for plant breeders
The genebank at AVRDC – The World Vegetable Center is the world's most important public-domain source for tropical vegetable crop germplasm.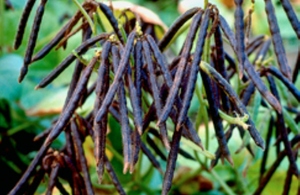 To develop improved vegetable varieties that yield well, resist pests and diseases, thrive under extreme heat or drought or flooding­ – and meet the specific preferences of farmers and consumers – plant breeders need access to a diversity of genetic resources. The AVRDC (World Vegetable Center) Genebank has met this need since 1971 with an ever-expanding, carefully documented collection of vegetable germplasm, primarily in the form of seed.
Diversity in the vegetable crop portfolio at local, national and global levels has powerful implications for food, nutritional and economic security. For example, a smallholder can increase household income by producing a variety of vegetables in different seasons. Individual and community nutrition improves when diets are rich in vegetables, which supply micronutrients essential for good health; with better nutrition at an early age, children can develop into healthy, productive adults. As the global climate shifts, improved vegetable varieties capable of thriving under changing weather conditions will be sought to feed a growing population.
All of these benefits depend on access to a selection of seed for breeding programs. Vegetable breeders must explore the genetic diversity of a family or genus for traits of interest as they strive to stay one step ahead of evolving pests and diseases, search for new heat-tolerant varieties, or develop crops for consumer market niches. Each year the Center's Genetic Resources and Seed Unit distributes 6,000 to 7,000 accessions for crop improvement programs and related research. The seed samples go to national agricultural research and extension systems (31%), AVRDC scientists (21%), private sector companies (32%), universities (11%), other genebanks (3%) and nongovernmental organizations (2%).
Since its founding, the AVRDC Genebank has distributed nearly 624,000 seed samples (294,685 accessions) to researchers and breeders in 195 countries. More than 466 improved vegetable varieties developed from this germplasm have been released to farmers around the world, helping them to produce good harvests and generate income despite pest and disease pressure or abiotic stress. 
The private sector also benefits from access to the AVRDC Genebank. Companies can obtain the Center's breeding lines to use as parent lines or as a source of traits in backcrossing programs. Tracking this important source of impact on the distribution of new cultivars is difficult, as not all companies openly acknowledge their sources. Nevertheless, AVRDC Genebank accessions are global public goods and as such are widely shared. The Center actively collaborates with the private sector, whose strength in commercial seed multiplication and marketing can rapidly spread beneficial research outcomes to farmers.
For long-term viability, seed must be kept cold and dry. Storing vegetable seed safely in Taiwan – an island beset by earthquakes and typhoons, with high temperatures and high humidity for much of the year – is a challenge. To protect its vast and valuable germplasm collection the Center embarked on an extensive renovation and expansion of its 28-year-old genebank building in 2010 to 2011.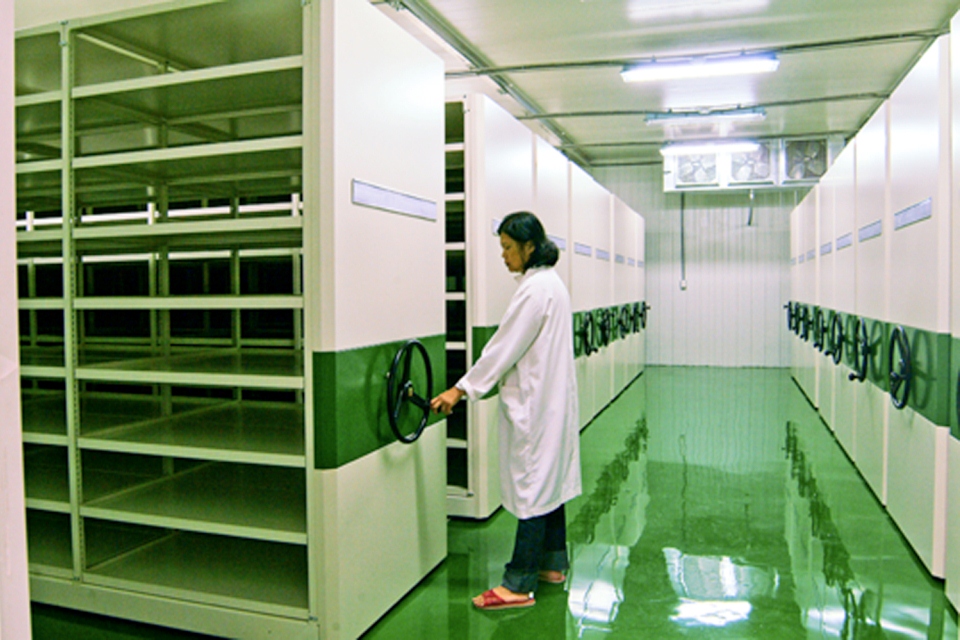 Improvements include energy-efficient cooling/freezing equipment; a gable roof to promote better airflow and provide more shade to cool the building; and cold storage rooms with thicker, better-insulated walls to keep temperatures and humidity from fluctuating. The new addition was built on a 140-cm high concrete platform to protect the building from flooding during heavy rains. It has long-term (50 to 100 year) storage capacity for 120,000 accessions at -20 °C – enough space to nearly double the current collection.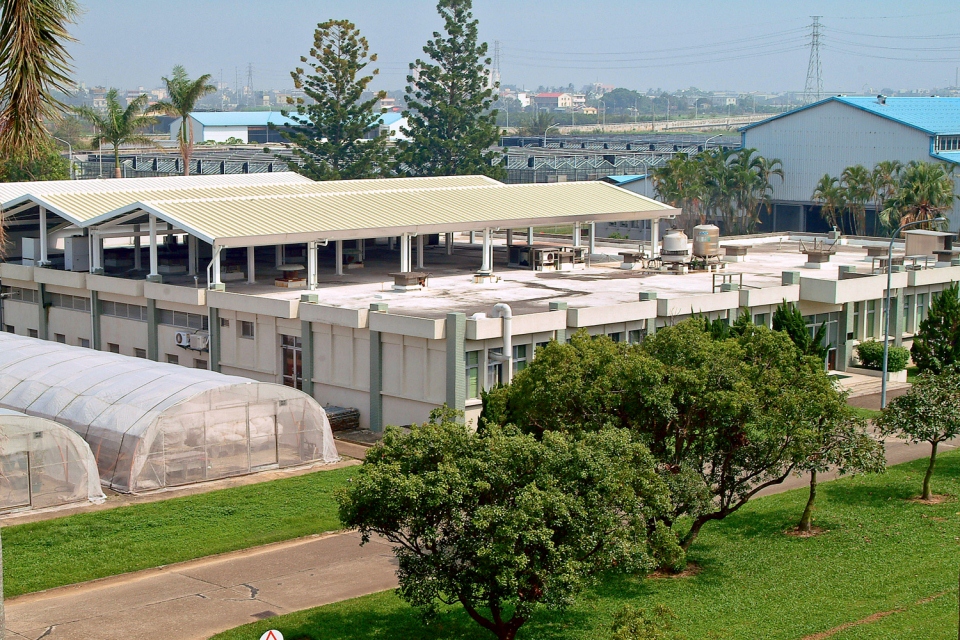 To further protect this global treasure, portions of the collection are regularly duplicated in other genebanks, such as the Svalbard Global Seed Vault in Norway, Korea's National Agrobiodiversity Center, and the National Plant Genetic Resources Center in Taiwan.
Smooth management of the genebank demands meticulous recordkeeping.  The AVRDC Vegetable Genetic Resources Information System (AVGRIS) operated by the Center's Genetic Resources and Seed group facilitates the recording, storage and maintenance of germplasm data. It links all operations associated with germplasm conservation and management, from registration, characterization, evaluation, seed inventory, and seed distribution to end-users.
The AVGRIS website provides direct access for users, who can search the database for details about accessions of interest. It contains three main types of data: passport, characterization, and evaluation. Passport data includes the scientific name, cultivar or common name, subtaxa, origin, donor and registration date of each accession. Characterization data describes a plant's morphological characteristics, such as leaf shape and root structure. Evaluation data includes 20 different criteria of nutritive value, such as vitamin levels and percentage of antioxidants, as well as 13 criteria of resistance to pests and diseases, from powdery mildew to the bruchid beetle.
Plant breeders and researchers turn to the AVRDC Genebank to obtain the germplasm they need to breed productive, resilient, and nutritious vegetable varieties for farmers. The genebank is thus the first and the most essential link in the vegetable value supply chain that leads to improved health and incomes in developing countries.
DFID supports genebank operations through its contribution to AVRDC core funding.
Published 14 August 2012