DFID Research: Understanding the Afghan Warlords
The Crisis States Research Centre is helping our understanding of how government state-building efforts are affected by the Afghan Warlords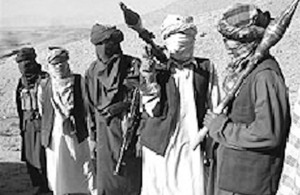 A major pillar of the DFID-funded Crisis States Research Centre's work on state-building is that undertaken by Antonio Giustozzi on the conflict in Afghanistan.
His research is improving our understanding of how Afghan warlords affect the workings of a state in crisis, and the state-building efforts of the government during repeated insurgency. In this dangerous environment a reinvigorated Taliban can been seen to exploit ideology, ethnicity, and social discontent to fuel the conflict. The research, published through a series of Working Papers and books, the first of which has sold more than 5,000 copies, has already had a major impact in changing perceptions of conflict and political violence in Afghanistan.
Antonio's original research includes key recommendations on the formation of a new National Army in Afghanistan. His ideas are already gaining broader acceptance, including recognition that many warlords may still be susceptible to state-building processes, contrary to general belief.
Publications stemming from this research have broken new ground - for the first time the warlords have been studied in a systematic way by academics. The publication on the Taliban insurgency - Koran, Kalashnikov, and Laptop: The Neo-Taliban Insurgency in Afghanistan - was the first extensive study on the topic. The book provided some important new insights on the conflict, including a suggestion that western governments initially cut corners to maintain peace within the country. Afghanistan's growing opium trade was tollerated, whilst the Taliban was allowed to exploit weaknesses in the new Afghan state, regrouping and growing in strength, weapons, and recruits. This and other published works have highlighted a new and more analytical way of looking at the rebuilding of armed forces in post-conflict states.
The impact of this research is felt both through the media, and through the publications themselves. The author is regularly interviewed by radio, television and print media and often presents his findings to academic, government, diplomatic and military institutions.
Crisis States Working Paper series on R4D
Published 6 May 2009