Creating a communications masterplan with UK Trade & Investment
UK Trade & Investment (UKTI) and its Export Communications Review gave Merlin Glass the tools to implement a world class website and app.
This case study was withdrawn on
This page has been withdrawn because it is out of date.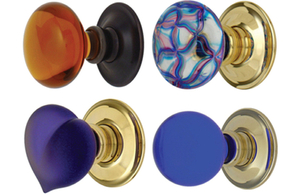 As a result, the family-run business is already seeing increased traffic to its website.
Merlin Glass not only enjoyed success in the UK, but also attracted sales enquiries through its website from Russia and Japan. In 2010, the company decided to focus on developing the business overseas, and made the US a priority market to pursue. Whilst attending a local business networking event, Carol Carey was introduced to an International Trade Advisor from UKTI who explained how UKTI could help Merlin Glass to grow its exports.
Carol was particularly interested in the Export Communications Review (ECR), which provides practical, impartial and straightforward advice to help companies improve their communications to overseas markets.
We weren't quite ready for all of the help UKTI had to offer, but the Export Communications Review sounded very useful,
says Carol Carey.
We were keen to see how we could make the most of our website, and used UKTI's tailor-made review service as an MOT. Taking the time to sit down with someone and use them as a sounding board to talk through our ideas and goals was really useful.
UKTI identified some possible improvements, such as including a showcase section, a buyers' guide and FAQs. They also suggested we state more explicitly exactly what we offer, including our design service. Very quickly we had a step-by-step action plan for how to make our website more effective and gear it to an international audience.
Targeting the US
Merlin Glass decided to focus its export efforts on the US. Having gone through the ECR and made improvements to the existing website, the company went on to create a new site specifically for this market.
The ECR had highlighted the importance of tailoring marketing to the target audience to maximise its impact, so Carol researched ways in which to connect with an American client base, including listing prices in dollars and using imperial measurements when describing items.
With its showroom in the UK and a stockist in Russia, Merlin Glass was also looking for a way in which to bring its designs to potential customers around the world. The company worked with a software developer to create a highly visual and interactive iPad app, which enables interior designers, architects and potential customers to view its product range, and play with the images to create their desired living space.
This effectively brings Merlin Glass's service and entire product range directly into project plans. Since it was launched in January this year, the app has been downloaded in 43 countries, in markets as diverse as the US, India, China, Brazil, driving increased traffic to the company's website.
Having sat with UKTI to assess our UK website, we were able to apply what we had learned from the ECR to the new US website,
says Carol.
The ECR was the push that got us to consider how to approach international markets, specifically the US, in a cohesive and organised way. It also gave me an understanding of the role that e-commerce could play in growing our business.
I would definitely recommend UKTI's ECR as a useful tool to have at your disposal when growing your exports. It really encourages you to think more widely about where you want your business to go, and how best to use your communications to get it there.
About Merlin Glass
In 1977, when he was just 16 years old, Liam Carey started out as an apprentice glassmaker at Liskeard Glass in Cornwall. He learned how to make a range of vases, bowls, wine glasses, flowers, scent bottle and paperweights. In 1983 he bought the business, renaming it Merlin Glass. Together with his wife Carol, Liam has grown the company and expanded its range to include exquisite glass knobs in a range of styles, colours and sizes.
Fast facts
| | |
| --- | --- |
| Company | Merlin Glass |
| Industry | Creative |
| Target Market | The US |
| UKTI Service | Export Communications Review |
| Website | www.merlinglass.co.uk |
Published 4 April 2014