Case study
Crafting jewellery and a glittering career
How UK aid is helping to create a new generation of Afghan artisans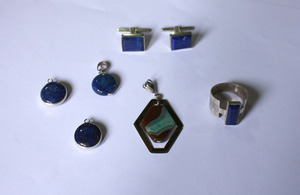 The blow-torch in his hand may be unbearably hot, but the hand of 17-year-old Mohammad Ali remains steady. In a modest workshop in Kabul he is crafting high-quality jewellery items which will be sold in the local markets and provide him and his family with a better standard of living.
It's a far cry from his old life selling soup on the dusty streets of Kabul, for just £1 or 2 a day. Life then was a constant struggle against those determined to extract bribes or shut him down.
Skills for life
Mohammad's fortunes changed after he enrolled as a student at the Turquoise Mountain Institute. After a year of part-time training at the TMI vocational training programme, supported by UK aid, he earned enough to buy tools to start a small workshop in his home. He has now built up a reputation as a skilled artisan and the earrings, pendants and rings he makes are selling well in the bazaars of Kabul.
"This opportunity has allowed me to support my family, and given me the chance to learn new skills and start a career", says Mohammad. "It has also meant I no longer have to work on the street as a vendor, but instead gain the respect of my family and neighbours working as a skilled craftsman."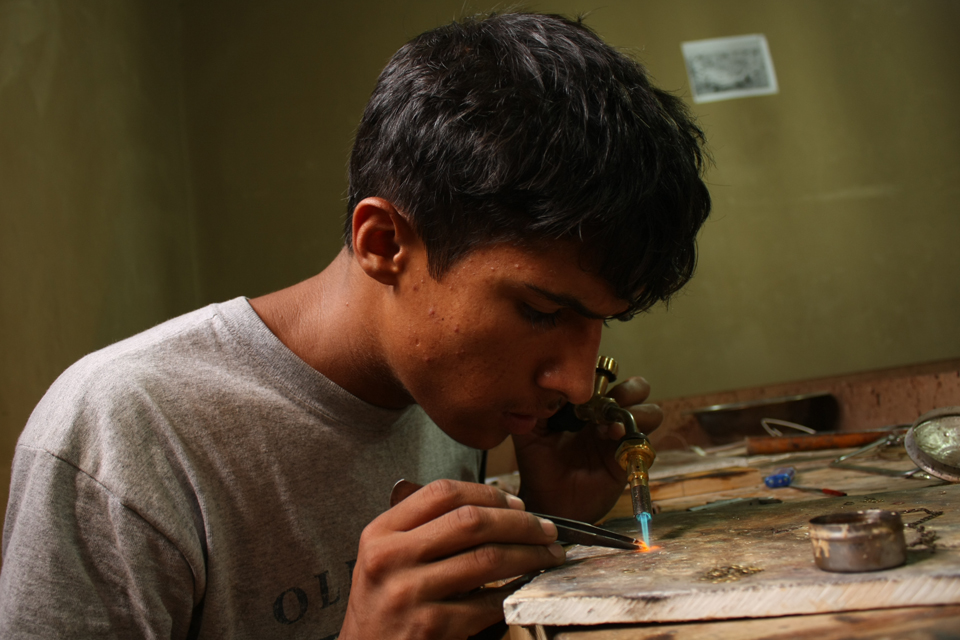 The future is bright
Mohammad's career dream is to continue to work in the jewellery sector and expand his business. Currently he earns about £80 working for a jewellery company, in between his studies. He is even being considered for a scholarship to India, having shown such promise in his field.
Mohammad isn't the only one in his family to go into jewellery making. Two of his younger sisters joined him at the TMI training programme after seeing their brother's success in learning new skills. Their plan is to start a family jewellery business of their own.
The Turquoise Mountain Institute for Afghan Arts and Architecture is running a 3 year programme of part-time vocational training for 60 students per year. Funded by British aid, it started in July 2011 and will train 180 apprentices in woodwork, jewellery/gem cutting and textiles up to June 2014.
The TMI vocational training programme is part of the Department For International Development's £178 million a year support for Afghanistan, which is helping to boost the economy, create jobs, and train the next generation of Afghans in the skills they will need to enter the job market.
Published 18 October 2012