Case study
Community managed libraries: Somersham library, Cambridgeshire, East
Case study to support the research report: Exploring the service effectiveness and sustainability of community managed libraries in England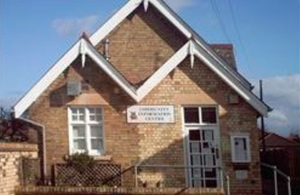 Background
Based near the centre of Cambridgeshire, Somersham is a village and civil parish situated between Peterborough and Cambridge, with a resident population of just under 4,000 people. In 2003, after a review of the statutory requirement, Cambridgeshire County Council (CCC) put together plans to close 10 of 42 local authority run libraries as they were no longer considered necessary to fulfil this requirement. However, in the case of Somersham library, and the other 9 libraries, the local communities came forward and offered to run them as a "Library Access Point".
From 2003 until 2012, Somersham library was run by volunteers as a constituted community group. Since then the library has become a registered charity and is a company limited by guarantee that has a board of directors and trustees.
Finance
The building in which Somersham library is based is currently owned by CCC. When the library first became volunteer run, CCC entered into an arrangement with the local parish council on a peppercorn rent arrangement, where the council charge rent but also provide a grant to cover it. The parish council subsequently allowed the library to use the building. The library does not pay rent on the premises, but does cover all maintenance and repair costs.
Other support
Somersham library is formally linked to the main county council library provision. It is considered a "Library Access Point" meaning it uses the CCC library lending computer system. It has a service level agreement whereby CCC provide:
initial training on the use of the Library Management System and a computer to operate the system
provision of 3 public computers and free wifi
IT support
a small amount of large print books
However, the majority of the library's books come from donations or book buying through the library's own funds. Although the library currently does not receive any financial support from CCC, when the library first opened in 2003 it received a cash grant from the council. However, this stopped in 2009 due to public sector funding pressures.
Relationship with stakeholders
As Somersham library is closely aligned with CCC's library provision, it is in regular contact and has a collaborative relationship. Their service level agreement requires the library to provide CCC with a business plan which explains how it will run the library, what performance monitoring it carries out and future plans. Annual meetings are held between CCC and libraries in their local authority area which cover any issues the libraries have, any changes in support provision which might affect the libraries, in addition to allowing the libraries to share their experiences. Furthermore, Somersham are in email contact with the other 9 CLs in the county, and shares information and experiences as and when necessary.
It is a collaborative relationship which has changed dramatically from when the library first started. As a result of CCC closing libraries, the relationship wasn't as good at the beginning. As soon as everybody realised the economy was a problem and there would be public sector funding cuts, we do now understand each other a lot more and I think our relationship with the county council will continue to be working together.
(Somersham library representative)
User profile
It is not possible to calculate the total number of users at the library, because users with a CCC library card can access any library within the CCC area, including all community managed libraries. However, the current number of active book borrowers at Somersham library is around 500. This figure has decreased slightly from 670 in 2014. The library believes this is due to the increasing number of alternative ways to access books, for example e-books, which is not currently monitored by the library. In addition, the library notes how younger users often engage in other activities at the library which would not be counted in this figure. It also highlights how people now use online resources to find non-fiction information rather than physical books.
Nonetheless, the library feels it still attracts a considerable number of people. The library states that data which outlines the types of books borrowed shows that approximately 60% are from adult sections and 40% from junior sections. With regards to maintaining user satisfaction, Somersham library tries to simply provide users with what they need. Although it acknowledges that this is sometimes a difficult feat, the library assesses satisfaction through looking at how popular events are. For example, for the Summer Reading Challenge, the library was able to gauge satisfaction through the number of children who attended.
Library volunteers
Over the last 3 years, the number of volunteers at Somersham library has remained approximately static. Currently there are around 47 registered, but not all are active. The library reports that it does have a turnover of volunteers, usually because of moving away from the village or getting a full time job. However, when people move to the village, they are often attracted to volunteering at the library so they can meet new people. The library hopes that the number of volunteers will at the least remain the same over the next year and increase over the next 3 years. It is currently making efforts to increase the numbers through promoting the library as a 'good cause'.
The library perceives the biggest challenge in managing volunteers is sustaining their active involvement, and ensuring there are enough volunteers to cover the rota, which can be particularly problematic. Nevertheless, the library is looking at succession planning, as certain volunteers are heavily involved in particular aspects. However, it acknowledges that volunteers can and do leave, so it tries to ensure that all services are covered by a larger pool of volunteers rather than relying on one or two people. Furthermore, the library does receive some assistance from a volunteer centre in Cambridgeshire. However as there are many volunteering opportunities in Somersham, other than those offered by the library, many organisations are competing for volunteers.
We have some help from a volunteer centre in Cambridgeshire and they advertise our volunteering opportunities and so we are able to attract wider attention. The problem with Somersham is that there are many activities that people can join in, so everybody is fighting for volunteers.
(Somersham library representative)
In terms of maintaining volunteer satisfaction, Somersham library holds annual volunteer social events bringing all the volunteers together to socialise and get to know one another. The library has a management team who are there to address any issues which volunteers may have. Although the library has never formally collected data on volunteer satisfaction, in 2015 it won the Cambridgeshire Valuing Volunteers Award, which it feels provides a good indicator of satisfaction.
Somersham library currently provides volunteers with a training package that encompasses health and safety, information and database control, training on the library management system, and book stock processing. However, it would like to be able to access training on marketing and social media, with which it particularly struggles. The library highlights most of the volunteers are over 60 and are not always adept with social media, yet this is a very useful tool in promoting the library to younger generations. As such, the library feels that any free training in this area would be especially attractive. However, it recognises that training provided by CCC would probably come at a cost given its tight budget.
Service delivery
Somersham library offers the following range of core services:
book loans
newspapers / magazines available in library
library service for schools including providing book collections or hosting class visits
inter-library loan service
national programmes for example the Summer Reading Challenge, Quick Reads and Books on Prescription
DVD / CD loans
photocopying / printing
wifi
computer access
Additionally, the library offer the following enhanced services:
digital skills classes or training
health groups such as Macmillan cancer support or dementia / carers
reading groups
parent and baby groups for example rhyme time
craft sales
document laminating
exhibition areas
book sale
local events / education / health information
plant sale
community events
meeting room / work space hire
The library considers the most successful aspects of service it delivers to be providing a place where people can access free resources such as books and other information, but also where they can meet people and socialise. In particular, the library feels that younger people benefit more from using the services it offers, whereas older people value the social benefits of having a local library.
In addition, the library feels that "it makes the village more attractive as a community", providing a place to go, events to attend, and somewhere to access information. Moreover, the library highlights the part it plays in the health and wellbeing agenda, which is a key element of the community's localism agenda. For example, it provides a venue for Somersham Time Bank and Somersham Local Nature Reserve to meet and host coffee mornings. The library also runs joint events with these organisations such as community orchard apple day, health walks, and cooking demonstrations.
In order to improve services, Somersham library wants to focus on encouraging reading, particularly in children, so they see the library as a go-to resource. It takes a proactive approach where they continually look for areas to develop and then act upon this. For example, it has identified that borrowing books amongst young adults is poor, and so is developing a project where it is refreshing its book stock to be more attractive to young adults and promoting that it has done so.
Sustainability
In kind support received from CCC has remained the same over the past 3 years. The library substantially relies on access to the county-wide book stock, IT support, and a grant to cover rent which they receive from CCC. However, looking forward, Somersham library recognises that this support could decrease amidst local authority budget pressures, and are conscious that it could be charged for any of these services. Therefore, it may need to look at ways to tackle this issue, such as the possibility of asset transfer.
If we do have to pay full rent, there's no way the library can do that. It is unlikely that the council will do that, but in response we could look into asset transfer, there might be a way that [the building] could be transferred to the community. This isn't something we've looked at but is a possibility because we're a company limited by guarantee and registered charity which means we now have the status to consider it.
(Somersham library representative)
Fundraising activity at the library has generally increased over the last 3 years. However, it has fluctuated within this period as for some time the library did not have a fundraising team leader. Notwithstanding this, fundraising activity has intensified recently. The library is a membership organisation with a Friends of the Library group where members are charged a subscription. The library comments that although support through this group has dropped slightly, a large amount of membership support remains. Over the next 3 years, Somersham library will be concentrating its efforts on fundraising and competitive grant applications, now it is a registered charity. To date it has been predominantly focused on local fundraising and only applied for major expenditure grants, such as repairs to the exterior of the library building. However, it intends to apply for more opportunities to bring in larger sums of money and continues to run fundraising events such as running a village quiz and selling books at coffee mornings, as it views these as providing the most benefit in terms of future sustainability.
So I still think it will increase further because we're looking at other opportunities not just fundraising and also because we became a charity in 2012, we are looking more at grant funding applications.

The only things that happen in the library that generate income are the fundraising events, for example we may have a coffee morning where we well books and coffee. Or we run village quiz where we charge for entry tickets, which we class as fundraising income [and those provide most benefit in terms of future sustainability].
(Somersham library representative)
Historically, the library's utility bills have been covered by precepts from the parish council, and the library envisages this remaining the same for the foreseeable future. Nonetheless, if CCC were to start charging rent on the premises, the library is cognisant that the parish council would not likely be able to cover this cost.
In terms of future income streams, the library notes that these will primarily consist of grant funding from the local authority to cover the cost of rent; precepts from parish council; competitive grants; and income generating activities such as paid for services, fundraising and crowdfunding. Somersham library reports that it is confident in achieving such income because of the wealth of support amongst the local community. Indeed event participation is usually very high, demonstrating how the community value the library. The village carnival committee runs an annual carnival, and any funds which are raised are then donated to local community groups. Each year the library has applied for this funding which traditionally amounts to £100-200.
The library rates alternative sources of income other than the grant funding provided by CCC to cover rent as "very important"; as fundraising is currently the only way it can cover running costs. It is also "very comfortable" with the notion of income generation, such as organising events, coffee mornings, and the selling of books, crafts and plants which have been donated by volunteers. However, the library perceives this type of activity to be different to charging for core services, which it would not wish to do. Furthermore, the library is particularly mindful of avoiding direct competition with local traders:
While income generation is important, and we're very comfortable in doing that, it does not mean we would charge for all our services. When we do charge for services, for example in using the photocopier, we do look into local competition as we don't want to be directly competing with or undercutting local provision.
(Somersham library representative)
In terms of barriers to securing this future income, the library notes that because it is entirely run by volunteers, there are certain skills and knowledge that it does not have. For example, the library currently does not have a marketing team or anyone developing projects for grant applications; indeed, volunteers tend to be focused on the day-to-day running of the existing library service. Moreover, the library highlights that if it wants to apply for more grant funding, it will need more people with these specialised skills. To overcome this, the library plans to continue volunteer recruitment and organise a marketing team, but acknowledges it is limited by both the time and availability of suitably skilled people as volunteers.
Future direction and support
The library perceives its barriers to growth to be mainly related to volunteer availability and capability, in addition to the national trend which shows that fewer people are reading. It recognises that the latter is not something it can easily control, but it can ensure that the book stock is relevant to users' needs and wants, and run activities which encourage people to read. However the library highlights that volunteer availability and capability in running such events is also related to this.
At the moment the library joins in with the Summer Reading Challenge, but if we have more volunteers we can have more reading events to encourage young people, but that depends on having volunteers who are willing to lead such projects.
(Somersham library representative)
With regards to any additional support for income generation, the largest gap that the library has identified is free specialised support, for example in marketing or social media.
I know a lot of libraries and community hubs provide digital training, so training people to get online, or training people to use laptops or social media. We have a limited number of volunteers who can do that, but [if] there was free training that would be helpful or free training for people to be more specialised in marketing and social media.
(Somersham library representative)
In terms of local or national support, Somersham library has spoken with CCC about more collaboration and networking with both community and public libraries in Cambridgeshire, as "learning best practice from others would be useful". The council has highlighted the 'Community Libraries Peer Network' to the library, which it is particularly keen to join. Furthermore, it values opportunities to participate in research about community managed libraries as it feels it helps raise the profile of the library.
Overall, Somersham library is confident about its future sustainability, noting the importance of volunteer commitment and enthusiasm. However, it also underlines how in-kind support received from CCC greatly contributes to its outlook and how any emphasis placed on the value of community libraries would help its cause.
The views and opinions expressed in these case studies are those of the community libraries and do not represent those of SERIO, the Libraries Taskforce or DCMS.
Published 5 September 2017