Case study
Community libraries in Sheffield
An overview of community libraries, from the perspective of the library service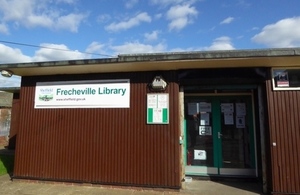 Background
A proposal on the future of Sheffield's library service was considered by Sheffield City Council (SCC) in February 2014 after 12 weeks of consultation. The proposal was the result of a thorough review by SCC staff which consisted of:
research
visits to other local authorities
a survey
a needs assessment
The saving to the library service budget was £1.669 million, this followed previous budget cuts that had been met by reductions in front line staffing, opening hours and the deletion of backroom development resources.
Before implementing a new operating structure in 2014, SCC had 27 community libraries (12 district libraries and 15 community libraries) plus the central library, archives and local studies, mobile library service and a home library service.
Sixteen libraries were at risk of closure unless communities came forward and offered to run them. Many communities resisted the closure or transfer of libraries and set up petitions, asked questions at full council and protested outside the town hall. As time progressed, dozens of people decided to run the libraries themselves rather than lose them. SCC held numerous meetings with communities, provided training and a guidance document.
SCC aimed to keep open as many libraries as possible and created a co-delivery model to help achieve this. The 5 co-delivered libraries were identified by needs analysis and serve some of the most deprived communities in the city.
The offer for 11 independent libraries was developed / adapted as a result of the 12 week consultation and became known as associate libraries.
The new operating model consists of 11 hub libraries (in district centres), plus the central library, archives and local studies and a home library service, all run with SCC paid staff. These services contribute to SCCs duty to provide a comprehensive and efficient service under the 1964 Public Libraries and Museums Act.
Of the 16 libraries vulnerable to closure, 15 are now being run by community organisations: 5 are co-delivered and 10 are associate libraries and one is currently in transition to become an associate library. Although these libraries complement the service to the city, they do not form part of SCCs duty under the 1964 Act.
Local authority support: associate libraries
The support to associate libraries is set out in a Memorandum of Understanding (MOU).
SCC aims to build up the capacity of associate libraries to be sustainable in the medium and long term. Therefore the transfer of the libraries was dependent on the approval of a business plan submitted by the library groups.
Two training programmes have been run for the management committees. These were to help them gain charitable status and have the knowledge and capacity to run both a volunteer led organisation and an associate or co-delivery library service.
Over 1000 volunteers have been trained by SCC with approximately 800 volunteers currently active in running a community library. The associate and co-delivered libraries also provide training to their volunteers on a cascade system.
The transfer of associate libraries was under a tenancy at will, this became a 5 year lease with an option to trigger a 25 year lease on a peppercorn rent. Until the lease is in place the council is continuing to provide statutory compliance testing.
The package of support includes a grant for up to 3 years. Each library can apply for a grant, the amount can be up to the level of the library building running costs from the 2013/14 library service budget.
The library equipment and furniture was transferred to the library group ownership under an MOU. This does not include IT equipment that is currently owned and maintained by Capita (an external organisation on a city wide SCC contract).
Associate libraries may use the council's Library Management System (LMS), although it is a slightly stripped down version. This means that associate library users can use their SCC library cards and access any stock on SCCs catalogue. This offer was due to end in March 2017 but has recently been extended. The book stock and materials allocated to associate libraries remain the property of SCC whilst the library group continues to use SCCs LMS. The associate library groups insure the book stock under the terms of the MOU. If the library group chooses to use an alternative system or provider, the book stock allocated to the associate library would be transferred to the library group and taken off the council catalogue. The offer does not include new book stock.
A volunteer co-ordinator is employed to provide guidance and advice to library group management committees and provide training and support to their volunteers on the practical aspects of running a library service.
Local authority support: co-delivery
One of the 5 libraries originally designated as a co-delivered library chose instead to become an associate library as this was an option laid out in the cabinet paper. This resulted in one of the associate libraries being offered co-delivery status which they accepted.
The package of support includes:
utility costs which are fully covered by the council (such as waste disposal, cleaning and alarm/key-holder services)
the council carrying out essential maintenance to meet health and safety needs
access to the LMS for co-delivery libraries, although a slightly stripped down version
the purchase of new books
all IT equipment which will remain the property of Capita who maintain, repair and upgrade it
co-delivered libraries can access up to 15 hours per week of assistance from Sheffield libraries, they have a named Library and Information Officer (LIO) assigned to them as well as assistance from the volunteer coordinator and other library support services
Role of the community
The community must:
comply with the MOU
comply with the terms of occupation (either a tenancy at will or a peppercorn lease)
operate the LMS as detailed in the ICT and LMS guide and subsequent updates
ensure all personal data generated by the LMS is handled in accordance with the ICT acceptable use agreement and the data processor agreement
act swiftly and frequently to retrieve reserved books or issue reserved books to meet or exceed the user expectations of the overall library service
insure book stock and materials
Community library service monitoring by the local authority
As the community managed libraries are not part of the statutory service the local authority does not monitor their visits or issues, but issue data is collected via the LMS system and provided to the community libraries.
Challenges
The effort and time given by library service staff cannot be underestimated and the support provided has changed and developed over time.
The main challenges have been:
supporting the transition of 15 libraries at the same time with limited resources
lengthy lease negotiations
some residual negative attitude to volunteers, "volunteers taking paid jobs"
the timescale in which associate libraries have to become sustainable
responding to challenges from protest groups
Lessons Learnt
Reflecting on the process of consultation and handover of the libraries to the communities Sheffield have learnt that:
an evidence based approach to decision making is essential, particularly involving consultation and assessment of need
SCC wanted a system that would be fair and equitable, resulting in a complex set of data to analyse which was open for scrutiny, increasing the likelihood of challenge
publishing as much information as possible is beneficial as SCC received numerous Freedom of Information requests and challenges to the proposal/decision
a more phased approach would have been beneficial (budgets and staff re-deployment depending) as it was a great strain on the library service and staff transferring the associate and co-delivered libraries over at the same time
a trusting relationship with the library groups is important
a regular meeting with library group representatives to discuss generic issues and problems was invaluable
agreeing objectives between council services at an early stage would have been helpful as while numerous council departments were involved in supporting the transition, the processes and priorities of different services were not always aligned
Future plans
A review of the sustainability of associate and co-delivered libraries is being undertaken during 2016, looking at access to book stock and the LMS. The community groups have been invited to contribute to the review and are preparing a joint submission.
Conclusion / Summary
The transition to and sustainability of community led libraries is not a quick, simple or resource free solution. SCC's commitment to keep open as many libraries as possible (within resources) was a key driving force. Community led libraries offer wider benefit to the communities they serve and evidence of this will be considered in a review.
Published 14 April 2016