Case study
Community libraries in Gateshead
An overview of community libraries, from the perspective of the library service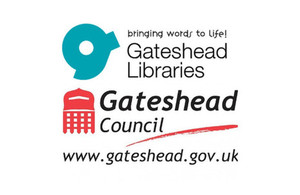 Background
Gateshead council established 5 volunteer managed libraries in July 2013. This followed an intensive period of community consultation, including at least 2 community meetings in each community. Many of the local residents who came to meetings concerned about the future of their local library ultimately engaged with the establishment of the volunteer operated libraries.
The same model of operation was adopted for all 5 libraries. Over a period of 3 months, the library service met with each group of prospective volunteers on a weekly basis. The purpose of these meetings was to:
train volunteers in the day-to-day operation of the library
answer all emerging questions
support the creation of a community association
At the end of the 3 month period all 5 communities had formed a Charitable Incorporated Organisation (CIO) that signed a Service Level Agreement with Gateshead council to operate their local library. This was a highly ambitious timescale and, whilst the volunteer libraries were delivered successfully, the library service would probably recommend a longer timeline.
The library service review in 2012-13 identified that the 5 libraries were outside of the council's statutory provision. The development of volunteer managed libraries in Gateshead has always been a most sensitive area of work. The service, through the implementation, avoided the need for compulsory redundancies, and for this reason the development of volunteer libraries was tolerated by unions and employees.
Volunteers were also concerned that service employees had not been made redundant. The successful use of voluntary redundancies was a key building block for the whole project.
Local authority support
The model of operation of the volunteer libraries in Gateshead was highly supported. All 5 volunteer library associations signed 2 year agreements with Gateshead council. The council paid for all building costs, insurance, liability cover, continued to buy books and maintain IT equipment and infrastructure.
Extensive training was provided in the operation of the library and the use of the Library Management System (LMS). Training covered working with children, customer care, health and safety awareness, equalities, stock organisation and safeguarding.
The council also issued a very detailed set of operational instructions. The council retained all 'liabilities' and therefore wished volunteer operations to minimise the likelihood of a claim against those risks.
Once established, the 5 volunteer libraries, whilst using the LMS, became stand alone. Customers needed a specific ticket for a volunteer library, and stock borrowed from that library, had to be returned to that library. There were a number of operational reasons for this approach.
Community role
The SLA signed by the volunteer library associations only required the provision of a basic book lending service and public IT services. All associations over time have developed their service offer to include children's holiday activities, rhyme times and class visits from local schools.
The volunteer managed libraries continued to be supported intensively in the first months of operation through a 'roving librarian', and since then, they are in regular contact with library managers for relevant stock, IT and building maintenance issues.
A copy of a sample SLA can be provided on request from the local authority.
Community library service monitoring by the local authority
Quarterly meetings are held with the council's principal library manager. These meetings cover a full range of operational issues. The meetings were also used to identify any emerging training needs.
Challenges
The 5 volunteer operated libraries have now all signed a second SLA with Gateshead council. Three of the libraries have taken on a higher level of building responsibility and have signed short-term leases.
This approach has helped minimise running costs, especially in respect of non-domestic rates (NNDR). The volunteer library associations at these 3 libraries now directly pay all utility bills.
The financial support from the council is now going through a phased reduction. In 2016-17 all mainline building budgets for these libraries will have been reduced to zero. The volunteer libraries have been able to apply to the council for one off allocations to mitigate budget reductions and the overall assessment is that, financially, the volunteer libraries should be operationally fine until approximately March 2018.
The council is still committed to purchasing new books for the volunteer libraries and maintaining council IT equipment.
Lessons learnt
Volunteer libraries can be established at pace. Charitable Incorporated Organisations (CIOs) can also be established rapidly with intensive support. The pace was, however, made possible by an approach that kept all costs and liabilities within the council.
Future plans
As financial pressures build, it will become harder to offer the same 'deal' in the future, but the approach adopted in Gateshead has certainly seen local library services sustained. The volunteer associations are growing in sophistication and are developing the diversity of their offer.
Volunteer libraries have also been engaging fundraisers to seek external funding to assist with sustainability.
Conclusion
A volunteer managed library can have a place in sustaining a local library service. It is very important to point out that in Gateshead the development of volunteer operated libraries was and remains a sensitive issue with employees. No employees underwent compulsory redundancy, but employees remain concerned about their future and clearly the total number of employees employed was reduced.
The volunteer managed libraries in Gateshead have become valued community organisations. Financial pressures are making an assured future more difficult to guarantee, but useful progress has been made in minimising costs.
For more information see Gateshead libraries website
Published 23 March 2016