Case study
City council has saved 29% on office supplies
The Crown Commercial Service has helped City of Wolverhampton Council make great savings on office stationery.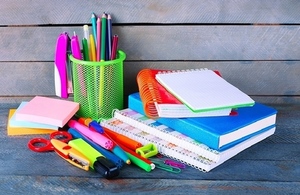 The customer
City of Wolverhampton Council decided to undertake an electronic auction (eAuction) through the Crown Commercial Service (CCS) Office Supplies framework agreement (RM3703) in order to maximise the potential for savings, as an eAuction can help improve the already competitive framework pricing.
The solution
CCS led the eAuction on behalf of the council. The council provided information on their quality requirements, which all suppliers under the framework needed to satisfy in order to be invited to participate in the eAuction.
CCS was then able to run the eAuction on a price-only basis, safe in the knowledge that each bidder was capable of fulfilling the council's quality requirement.
The results
The eAuction achieved a saving of over £58,000 for the council. This was against a pre-auction value of £201,000 and is based on a 4 year contract. This is equivalent to a 29% saving.
The category manager at City of Wolverhampton Council commented:
"The eAuction was run very professionally by the CCS team. There were no issues with the auction on the day as suppliers had been briefed on how the auction would work and what the bidders should do."
Get involved
To take part in an eAuction or find out more about the framework:
Visit the Office Supplies (RM3703) web page
Email the team at officesupplies@crowncommercial.gov.uk
Call us on 0345 410 2222.