Case study
Cancer development company invests in the UK
After they realised the benefits of working from the UK to Australian company Biosceptre, they moved their global headquarters to Cambridge.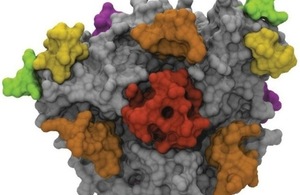 This company was assisted by UK Trade & Investment (UKTI), which has since moved to the Department for International Trade (DIT).
Australian life sciences company, Biosceptre, has since recruited 7 members of staff, been awarded a Technology Strategy Board grant of £150,000 and secured investments worth £9 million.
Changing course
Biosceptre was working on a new strategy to move into Asia when UK Trade and Investment (UKTI) Sydney paid the company a visit. UKTI suggested that the UK would be a strong base for an overseas office because it:
is home to many investors in new biotechnologies
offers a highly educated talent pool
has an attractive tax regime for companies bringing in intellectual property from overseas
UKTI also offered it's support applying for research grants to help fund its work.
Gavin Currie, CEO of Biosceptre said:
We were looking beyond Australia to access a broader base of support and finance. We knew that Hong Kong has a very good investor base and Singapore has a strong biotech focus.

UKTI put the UK on our radar and showed us that we could find both these benefits there, and research grants too, which hadn't even featured in our thinking until then. There's nothing in Australia like the tax deductions that HMRC gives on investments.

Our meeting with UKTI changed the strategic direction of our company.
Setting up in the UK
Biosceptre decided on Cambridge as the location for its UK base.
They found laboratory facilities and began recruitment in January 2013. The move from Australia was completed in February 2014 with help from KPMG in the UK.
Gavin said:
Once our plans to move to the UK were publically known, we attracted huge interest from the investment community. The investments and grants that we have already received will have a significant impact on our work.

We have also found that there is a rich talent pool in the UK and we have connected with high quality candidates to work with us.
Beyond the UK
Now that it has a base in the UK, Biosceptre is eligible to access UKTI support exploring other overseas markets. In June 2014, the company met an inward delegation organised by UKTI from the United Arab Emirates, Saudi Arabia, Qatar, Kuwait and Oman. There, it heard expert advice on the business opportunities in this region.
In November 2014, UKTI organised a 3-day market visit for Biosceptre to Doha, Qatar.
Gavin said:
Thanks to UKTI, our visit to Qatar was sensational. We were able to be very focused and really make the most of our short time there.

We have been delighted by the support we have received from UKTI and will continue to make the most of future opportunities to attend events and join trade delegations to new markets.
About Biosceptre
Biosceptre was set up from Sydney University in 2002. The company's team of scientific researchers identified that 'nf-P2X7' was present in many cancer types and importantly not found in healthy tissue. It has a series of product development programmes underway. The company also has a vaccine for multiple cancers and is developing a suite of diagnostics and a line of veterinary therapeutic products.
The company has 11 employees in Australia and 7 in the UK.
Gavin said:
Early research and initial evidence suggest that drugs directed to target nf-P2X7 have the potential to treat most cancers.

By targeting this receptor and its function, we believe we can deliver effective therapeutics and diagnostics to a variety of different types of cancers.
Fast facts
Company: Biosceptre
Industry: Life sciences
Country of origin: Australia
Investment location: Cambridge
Website: www.biosceptre.com
Published 20 February 2015