Case study
British small business on cloud 9
Supplying to government enabled full cloud service company, Memset, to expand their expert workforce and grow their business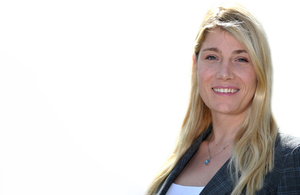 Kate Craig-Wood is managing director of Memset, a small business based in Surrey providing highly secure and scalable hosting solutions in the cloud.
Memset offer a 'full cloud service', which means that users have access to the hardware and software required to power their website or application anytime, anywhere, via the internet. As opposed to being provided by an on-premises server.
Kate co-led Phase II of the Cabinet Office's G-Cloud and App Store project. Memset's business with government has continued to grow and they were one of the first suppliers to achieve the necessary accreditations proving they have the right security controls in place to handle sensitive government data.
Kate said: "Memset shares the government's cloud vision - to rapidly expand cloud solutions to better serve our users in the most cost effective way possible."
"Small businesses have a lot to offer government contracts. We are incredibly agile and our pricing is extremely competitive. We bring new ideas and thinking to the table and provide the highest security accreditations."
"In working directly with government via G-Cloud and through the supply chain by partnering with other businesses, we have grown Memset and have expanded our expert workforce by over a third. If you're looking to grow your small business, I'd recommend bidding for government contracts."
Do you want to bid for and win government contracts?
Published 31 January 2017