Case study
Bladon Jets: innovative mobile and low-cost generator takes off
Firm supported by Innovate UK has grown rapidly and is set to supply its innovative micro-gas turbine generator to developing countries.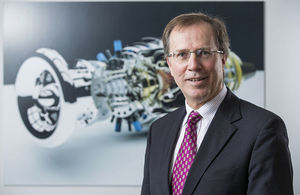 Coventry-based Bladon Jets is about to start manufacturing thousands of innovative micro-gas turbine generators destined to power mobile phone masts in developing parts of the world.
The business has grown rapidly with the support of Innovate UK and is also working with motor manufacturers on developing its engine as a range extender for hybrid electric cars.
Bladon Jets: innovative mobile and low-cost generator takes off
The business was set up in 2002 to develop and market an engine developed by the Bladon brothers, Chris and Paul.
Bladon Jets first thought its engine could have a traditional application in aerospace but it quickly realised that its use as a range extender in electric cars was more marketable.
Manufacturing director Philip Lelliott said:
Today, you see thousands of gas turbine engines produced at a cost of millions of pounds. Our vision is to turn that on its head and produce millions of gas turbine engines at a cost of thousands of pounds.

The technology has really exciting characteristics. It is power dense, small, lightweight, low on emissions, and our technology of air bearings and air cooling makes the engine inexpensive to own and gives it a long life.
Breakthrough invitation from Jaguar Land Rover
Bladon Jets' big breakthrough came in 2010 when it was asked to present its technology to Jaguar Land Rover.
It led to the first of 2 Innovate UK projects in collaboration with Jaguar and to Jaguar's parent company Tata taking a stake in Bladon Jets.
The first Innovate UK project was to develop an automotive range extender. The second was to further test and prove the engine in an automotive environment.
During the second project, it became clear that the greater near-term opportunity lay in providing a power source for mobile phone masts in remote areas.
Philip added:
The award of Innovate UK funding was a game changer for the business. Investors look for due diligence on new technology. The Innovate UK process is very rigorous and robust and is very respected by those particular investors. We have been able to leverage the Innovate UK funding by a factor of at least 10 times.

We also received very pragmatic support from our Innovate UK monitoring officer in that as we moved through the second project we were able to focus on the near-market opportunities in telecommunications.
Bladon Jets is now talking to one of the world's leading mobile phone companies about supplying the engine as a power unit for mobile phone masts.
The power units will go into early-stage manufacture at The Proving Factory next year and thousands will be supplied to power phone masts in the developing world.
Bladon grows rapidly at new headquarters
The business employed 10 when it moved into its headquarters in Coventry in 2011 and has since grown rapidly to employ 55. Next year, it expects to create a further 250 jobs directly and in the supply chain as it goes into production.
Philip said:
Our business plan sees us growing dramatically. We have plans to generate hundreds of millions of pounds of business and to employ a significant number of people directly and in the UK supply chain.

In the short to near term we see the opportunities in supplying generator sets to the mobile phone market in developing countries. In the slightly longer term we see our technology being used as range extenders in the next generation of battery vehicles.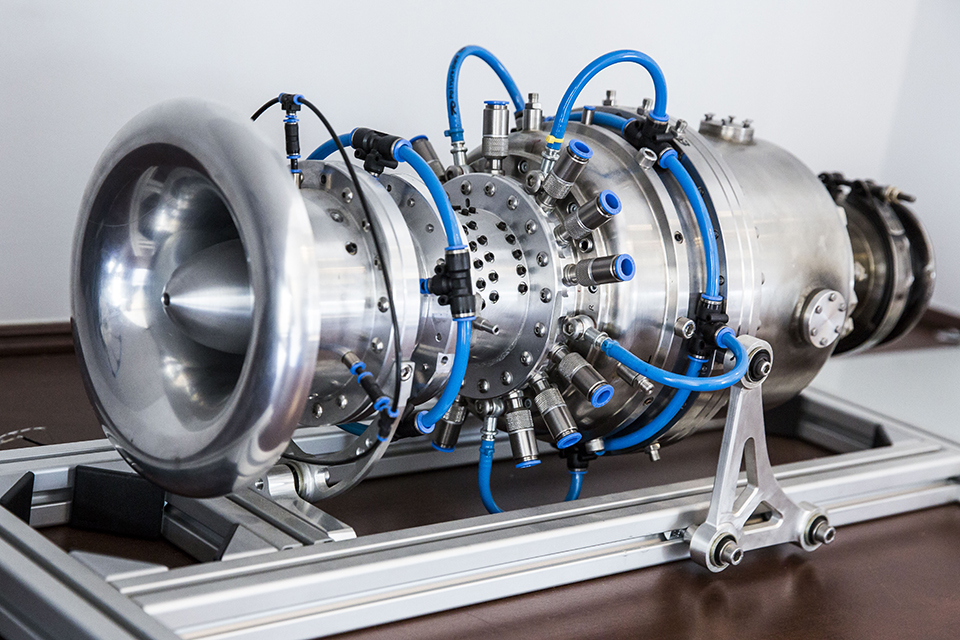 Published 9 September 2015