Case study
BIPC supporting small businesses: Profencer Ltd
Allan Froggat's experience of the support provided by Sheffield's Business & IP Centre.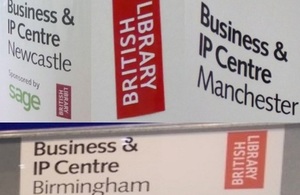 Allan Froggat was a professional fencing contactor for 30 years before inventing the Profencer, a machine to automate and reduce the physical effort of installing fencing over large areas. Allan attended a Business & IP Centre Sheffield patent clinic to seek advice on his existing Profencer prototype.
The Business & IP Centre team carried out extensive searches on intellectual property databases, and with support provided by partner patent attorneys Appleyard Lees, the decision was taken to file for a patent.
The prototype has since been developed into the Profencer and Profencer II, the most advanced machine of its kind allowing the professional fencing contractor to quickly dispense wire, saving both time and money. The machines are now selling across the UK and France and as far afield as Australia.
Profencer II was the winner of the Machinery Innovation Award at LAMMA 2014, the UK's largest farm machinery, equipment and agricultural services show.
Published 16 December 2015