Case study
BIPC supporting small businesses: PJ's Kitchen
Paula James gives a users perspective on the support provided by Liverpool's Business & IP Centre.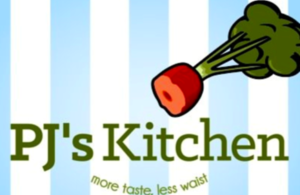 PJ's Kitchen was started in October 2014 by Paula James who had studied nutrition at university, where the idea formed for PJ's Kitchen. During her studies, Paula frequently found it irritating that she couldn't get healthy food on the go or as a takeaway. After graduating and working in a job where she felt underpaid and unhappy, Paula started to develop her business idea for selling healthy and freshly prepared food.
She searched online for support and found that the Business & IP Centre ran regular one to one advice sessions with partner The Women's Organisation. The services provided training which helped Paula to develop her financial forecast in her business plan as well as offering her a peer support network to help her with any queries she may have. PJ's Kitchen and café are now fully operational, and getting busier every week. Paula is also selling her food through website orders.
Her advice to anyone thinking of starting up their own business is:
Do it! There's nothing like it so just go with it and challenge yourself.
The B&IPC also assisted Paula with her application when she was applying for a start-up business loan to buy equipment for her kitchen. Without the help to complete her application, Paula believes that she probably wouldn't have received the funding and the business wouldn't be as far along as it is today.
In the next 3 years, Paula hopes to expand her business to include other cafes and to start creating a chain of PJ's Kitchens. She also intends to develop her organic food ranges and supply to trade as well as the public.
Published 16 December 2015