Case study
BIPC supporting small businesses: Colmore Tailors
Scott Caddick gives a users perspective on the support provided by Birmingham's Business & IP Centre.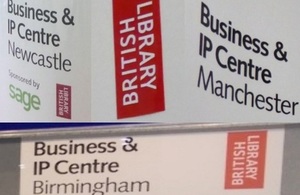 Scott Caddick began developing his idea for a tailoring business - Colmore Tailors in August 2014 after spotting a gap in the market in terms of price and quality and after some preliminary market research with his network of contacts to determine if there was a demand.
A few of Scott's contacts recommended the Library of Birmingham Business & IP Centre for support and help in researching his business idea. The centre's advisors helped Scott with his business plan and helped him to get his business up and running, but he also found it reassuring to be told that he was on the right path.
I lacked a little bit of confidence to start with because I'd never done it before… I'm a bit of a detail person and I'd done so much research beforehand so it was just a case of doing it.
Scott made use of Mintel for market research purposes, and used Creditsafe to find out information about potential suppliers and how reliable they were. He also went to a drop in session with an accountant at the centre to get advice regarding cash flow.
Scott discovered that Birmingham City Council's Growth Plan should generate an influx of around 6000 professionals coming into the city, many of whom will require the services of a quality tailor, and is firmly targeting his services towards that market. He anticipates developing the business further by moving his services online, allowing for greater capacity and savings to the customer.
Published 16 December 2015