Case study
BIPC supporting small businesses: Burrfect
Bill Hyland gives a users perspective on the support provided by Leeds' Business & IP Centre.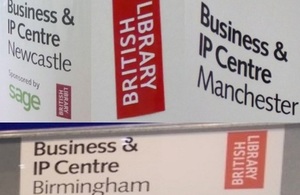 Bill has invented Burrfect, a tool to help plumbers. Deburring is an essential process for plumbers in which burrs and sharp edges are removed from pipes after being cut to create a quality, professional finish. Dissatisfied with the deburring tools out there, Bill created his own tool to transform the plumbing market.
Burrfect is a 4-in-1 multipurpose tool which fits all 4 sizes of plastic pipe, is flat rather than circular so that it doesn't roll around on the floor, and is much more compact than current tools. Bill was looking into patenting the idea and discovered that the Business & IP Centre was holding a Leeds Inventors Group event, so he went with his idea, and began to get advice on patenting the invention.
Bill carried out a lot of research at the centre with the help of his advisor, particularly looking at other similar patent protected products around the world. The centre also helped Bill to network and make valuable contacts, to get a trademark and registered design, and it is now being sold by Monument Tools who produce a wide range of plumbers tools.
Thanks to the library - without them I wouldn't have got anywhere really. They're very, very helpful.
Bill recently, with the help of the library, took the product to the Harrogate tool fair; an event specifically for experienced plumbers, where it received a 96% satisfaction rate and sold over 500 units in one day alone.
Published 16 December 2015