Case study
Better Seeds for Better Crops in Balkh
With UK Aid support, a research farm in Afghanistan is successfully producing pest & disease-resistant seeds suitable for local conditions.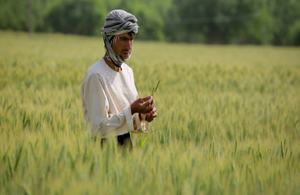 Posht-e-Bagh Research Farm located in northern Balkh province was established 30 years ago. It is one of the most successful and important research farms in northern Afghanistan.
Wasim, 25, has been working at Posht-e-Bagh Research Farm since the age of 18 and is one of its six researchers producing breeder seeds. Wasim and his colleagues are currently looking at 972 different types of wheat to assess their suitability for local growing conditions.
Wasim said:
We do the irrigation, raking, weeding and other tasks here. So far, I am completely satisfied with my job and try to teach what I learn here to other farmers.
According to Abdul Wahid Wahidi (a researcher with the Ministry of Agriculture, Irrigation and Livestock (MAIL), Posht-e-Bagh Research Farm's main goal is to increase farmers' productivity in northern Afghanistan through the eventual production and distribution of improved seeds. This will help the farmers to provide more food for Afghanistan's growing population and also help to eradicate poverty amongst the farmers.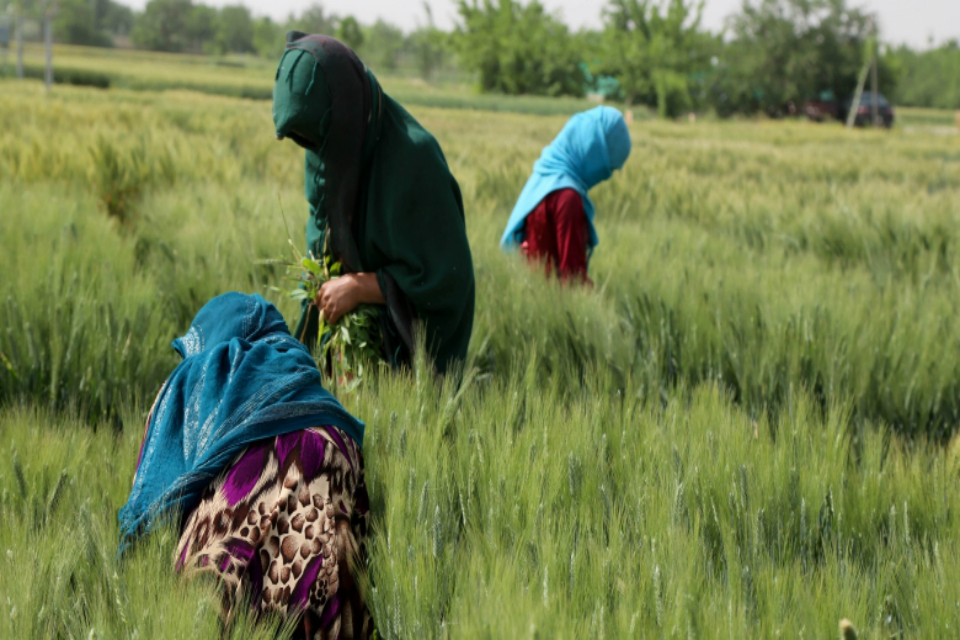 Posht-e-Bagh Research Farm is currently part of the Afghanistan Agriculture Inputs Project (AAIP),implemented by MAIL and supported by the Afghanistan Reconstruction Trust Fund (ARTF).
Ahmad Shah Ahmadi, a MAIL employee with 15 years of experience on Posht-e-Bagh Research Farm said the farm has changed significantly in the past two years since receiving AAIP support.
The UK is a key donor to the Afghanistan Reconstruction Trust Fund (ARTF).
Published 18 January 2016