Case study
Better Canals, bigger harvests and more electricity in Bamyan
UK Aid through Afghanistan Reconstruction Trust Fund (ARTF) is supporting the reconstruction of essential canal systems in Bamyan Province.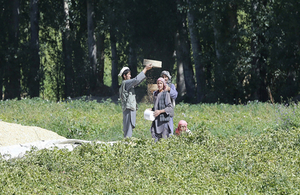 The canals are helping local farmers to increase their crop yields significantly, thanks to better irrigation. The canals are also improving local living standards by providing hydroelectricity.
Local farmer Baaz Mohammad has seen his land's productivity increase by 50 percent since the new canal system was built.
Baaz said:
In the past, I harvested about 1,400 to 1,700 kg of potatoes from my land. However, in the last two years the same piece of land has yielded up to 3,500 to 3,800 kg of potatoes. I am very happy about the increase in my crop output.
The canal systems are being improved by the Irrigation Restoration and Development Project (IRDP), which is being implemented by the Ministry of Energy and Water. The project is supported by the International Development Association (IDA), the World Bank Group's Fund and the Afghanistan Reconstruction Trust Fund (ARTF).
Aziz Ahmad, 45, Head of the local Community Development Council, said:
The water level of the river that passes through the villages rises each year in the first two months of spring. Floods destroyed the farmlands before the reconstruction of the canal. But those problems are now solved by the construction of the concrete canal intake gate.
In the past water shortages caused local disputes between villagers. But now there is plenty of water.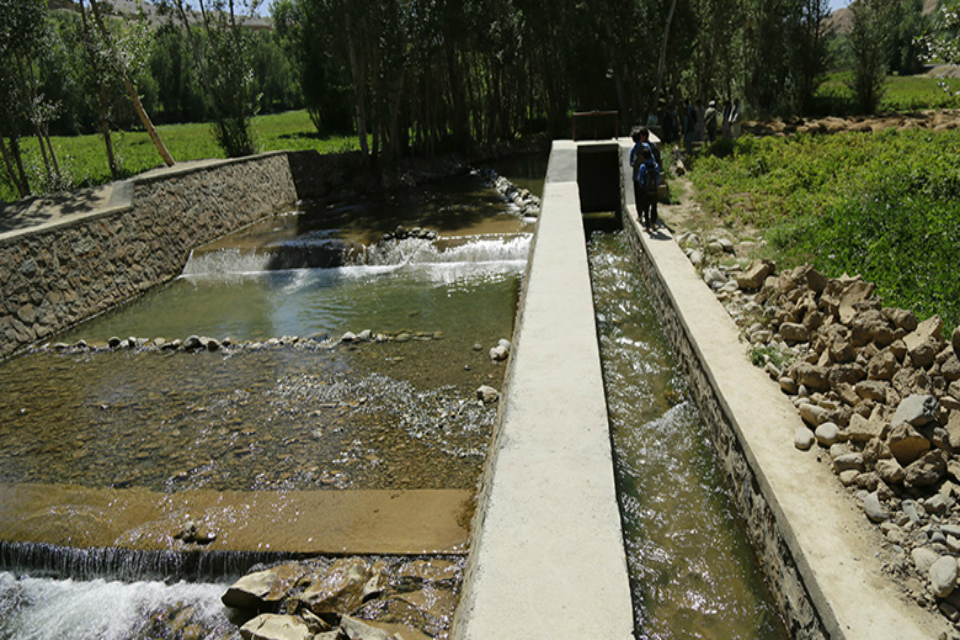 The improved canal system has brought additional benefits. A micro-hydropower plant is generating sufficient electricity to light the homes of local residents and even to power nearby mills.
The UK is a key donor to the Afghanistan Reconstruction Trust Fund (ARTF), which supports reconstruction needs and the delivery of basic services across Afghanistan.
Published 1 February 2016