Case study
Airbus (Africa) Flood & Drought resilience
Earth Observation enabled decision support for Flood and Drought Resilience in Ethiopia and Kenya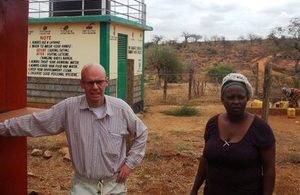 Project Lead
Airbus Defence and Space
Project consortium
Airbus Defence and Space, Vivid Economics Ltd, Oxford University, Sayers and Partners LLP (SPL), GeoSAS Ltd
International partners
Ethiopian Development Research Institute (EDRI), Kenyan local partners
Project Summary
This project focuses on building flood and drought resilience in Kenya and Ethiopia to support poverty alleviation: in Ethiopia it will focus on building an improved understanding of flood and drought hazards and risks to help build social and economic resilience to water-related hazards. In Kenya it will focus on the efficacy of Earth Observation data for the micro-insurance market, an important tool for farmers who currently have little or no access to insurance. This will be supported by the development of a flexible dashboard with tailored information to assist decision making related to flood and drought at basin level in Ethiopia (working with the Ministry of Finance) and local level in Kenya (working with women farmer intermediaries and micro-insurance actors).
Objectives
Increase the resilience of Ethiopia to water-related shocks and stresses through the integration of risk information, arising from satellite data incorporated into physical and financial models, into planning and investments.
Enhance the livelihoods of farmers in Kenya through providing drought onset information and flooding information that informs the microfinancing (insurance) of crops.
Capacity building in Ethiopia and Kenya and development of a sustainable business model going forward
A user-friendly, flexible dashboard which delivers decision-support information relevant to different stakeholders for flood and drought resilience in Ethiopia and Kenya.
Published 26 January 2017