Case study
A-Winning mine water treatment scheme
A-Winning mine water treatment scheme in Derbyshire was constructed to prevent pollution of an important source of drinking water.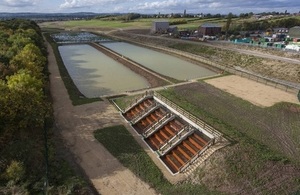 This Coal Authority treatment scheme is part of a strategy to prevent uncontrolled discharges to surface watercourses and also protect the aquifer in the area, which is one of the most important sources of drinking water in the Midlands.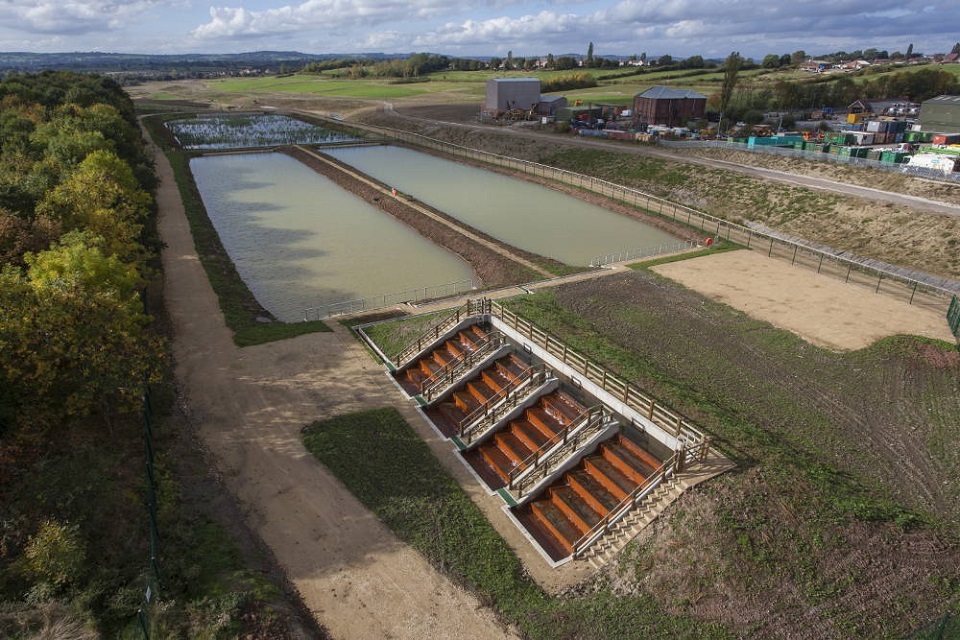 Based in a strategic location, the scheme protects the aquifer due to its underground connections between the abandoned coal mines.
Improving water treatment
We constructed larger lagoons and a reed bed on land previously used by the mining operator to treat water as part of their surface mining project. The redesigned scheme improved the treatment of the water. We also refurbished the pump station and installed a transfer pipe.
Water is pumped from the shaft at the pump station, across a brook and to the treatment cascade which aerates the water. It then flows into the two lagoons and a wetland. Naturally occurring processes then treat the water, without the need to add any chemicals.
Risks and challenges
Our team faced a number of challenges when designing the scheme, such as:
it had to cater for flows higher than were originally being pumped to accommodate future predictions of water volumes
it was built on a surface mine site and we needed to coordinate the refurbishment works with the mining operator
the mine water needs to be transported across a brook, so a pipe bridge was installed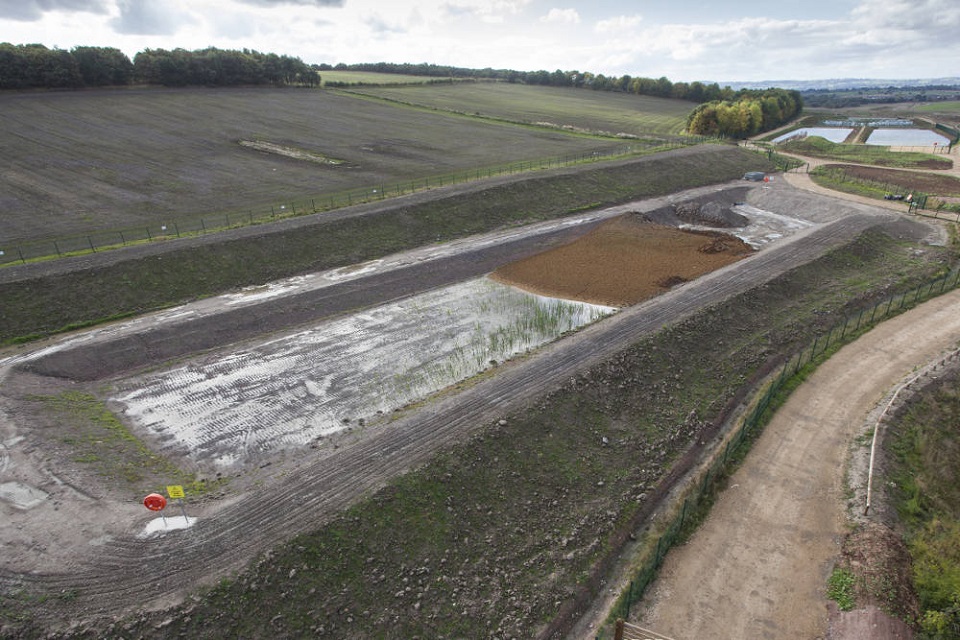 The site is now part of a wider regeneration project, which has opened up access to the local community via country paths, and encouraged wildlife to the area.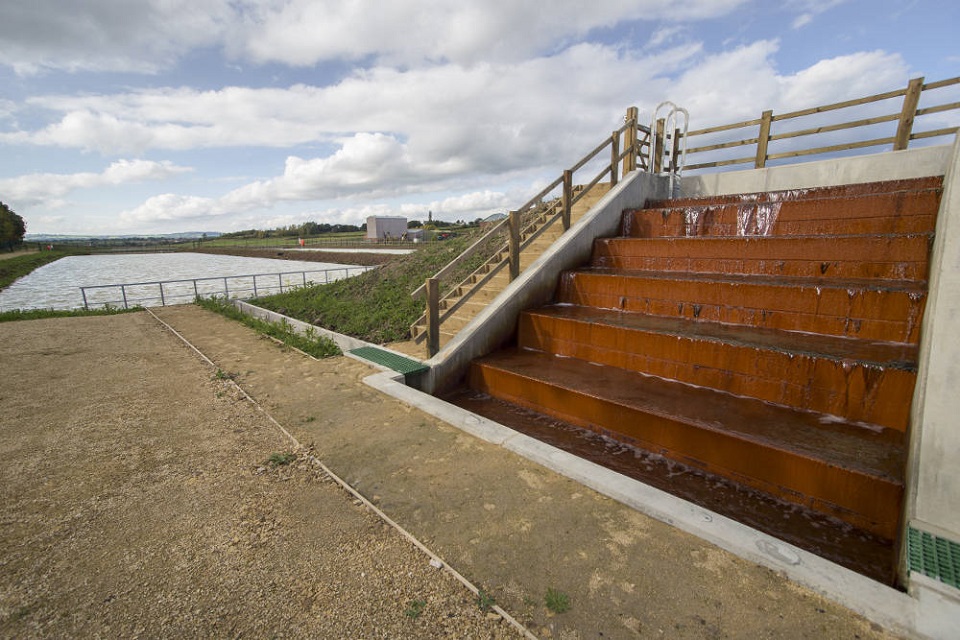 Published 4 June 2018