How support groups in Mozambique are helping to break the cycle of malnutrition.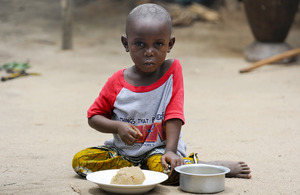 "I learn about nutrition 3 days a week at the nutrition classes," says Hawa.
"I've learnt that it's important to make porridge for the baby and that you have to add roasted peanut and a little bit of sugar to make it sweet. I've also learned that when you have a baby, you shouldn't take it to one of the mothers in the village for breastfeeding, it's better to do it yourself." 
Hawa is 1 of many mothers attending a nutrition support group in Namissica, Mozambique. Run by Save the Children and led by a community volunteer, this is one of many such groups supported by UK aid. They are important in helping to promote good nutrition practices for young children and pregnant women.
Mothers like Hawa are shown how to prepare meals for a balanced diet - for example, xima (maize flour mixed with water), dried fish sauce and nutritious leaves from the moringa tree, with seasonal fruit. 
Services like these are vital for communities in Mozambique, where over a third of children die from malnutrition. More than 1.5 million children under the age of five grow up stunted and poor nutrition leads to weakened immune systems and damaged brain development.
Losing out young
Both Hawa and her 20-year-old daughter Habiba have already lost children to malnutrition. One of Hawa's other children, 3-year-old Ali, is severely stunted at 3 foot tall - the average for his age is 3 foot 5 inches. His 7-year-old brother Jamal is also stunted. He's 3 foot 8 inches but should be 4 foot 1 inches.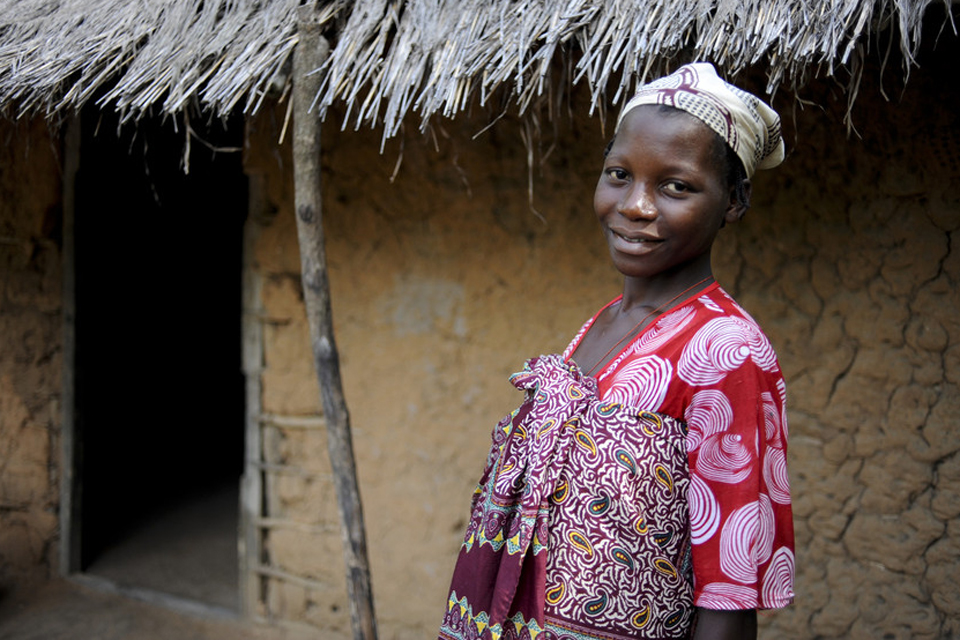 Their stunting has been caused by a lack of nutritious food over a long period of time, coupled with diseases like malaria and diarrhoea which have robbed them of essential nutrients.
And because they've been chronically malnourished, Ali and Jamal will never reach their full potential. Their stunted growth is an indication that their brain development is also stunted and they are at greater risk of infections. The effects will last a lifetime.
If a child is stunted by the age of 2, it's very unlikely that any interventions will allow them to catch them up. And there's an intergenerational effect - malnourished mothers are at greater risk of having malnourished children, who are at greater risk of having malnourished children themselves.
The crucial first 1,000 days
The only way to break the vicious cycle of malnutrition is to intervene during pregnancy and the first two years of life, commonly referred to as the 'first 1,000 days.' (9 months of pregnancy + 24 months of life = 1,000 days.)
Staff hope that by attending Save the Children nutrition classes and participating in agriculture and livelihood activities, the cycle of malnutrition can be broken in Hawa's family.
However, it will be hard - rising food prices mean that they can't afford things like eggs, meat, and nutritious fruits and vegetables.
But despite this, mothers and fathers in the community are already saying that the programme has helped their children become better nourished and healthier. And their development is improving - children are starting to walk at about 12 months old, rather than at 2 years - a sign that the cycle of malnutrition might be breaking.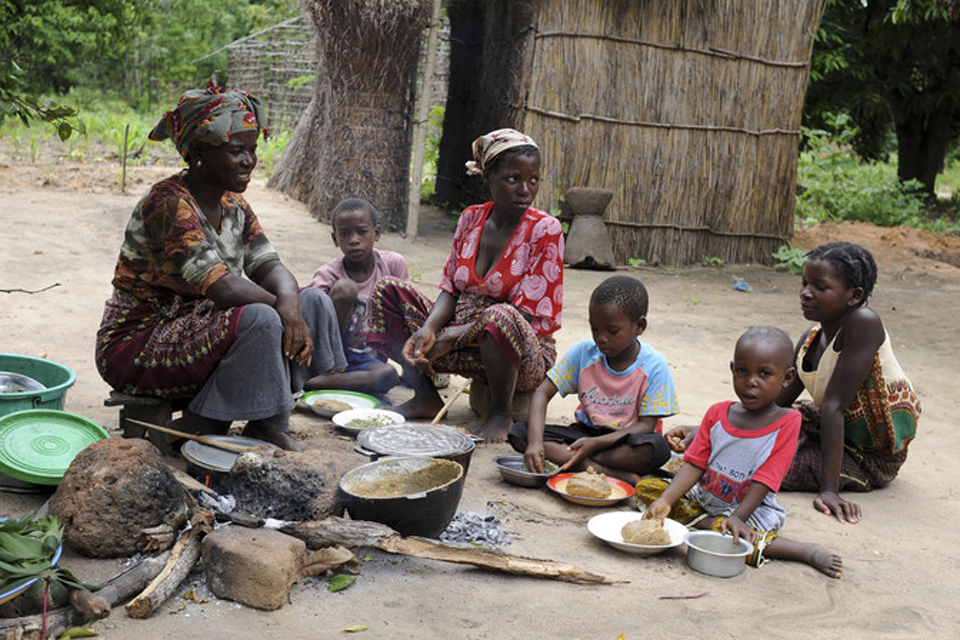 Nutrition for growth
The UK government and the Children's Investment Fund Foundation (CIFF) will be co-hosting a high-level international meeting, Nutrition for Growth: Beating Hunger through Business and Science on 8 June 2013 in London.
Published 9 August 2012