World location news
UK and the OSCE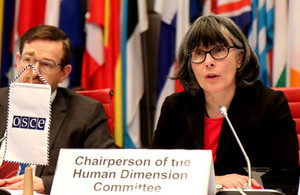 Statement by Ambassador Sian MacLeod, Chair of the OSCE's Human Dimension Committee on the HDC work plan for 2018, at the OSCE's Permanent Council, 1 February.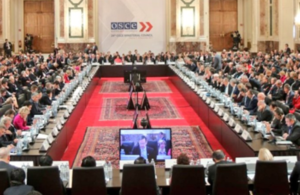 Statement on behalf of NATO member countries, on arms control, disarmament and non-proliferation, delivered at the OSCE Ministerial Council, 8 December 2017.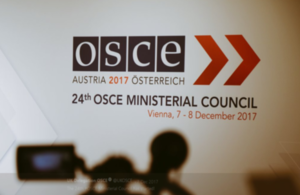 Joint Statement on Human Rights and Fundamental Freedoms, delivered by the Danish Ambassador to the OSCE on behalf of 44 countries.
published
Worldwide news story
Our mission
The UK Delegation (UKDEL) protects the UK's people and values through an efficient OSCE, which delivers a comprehensive approach to security in the Euro-Atlantic and Eurasian area and a strengthened rules-based international system across issues from democracy and human rights, to arms control and conflict resolution, and emerging challenges such as cyber-security.
Documents