World location news
Mauritius and the UK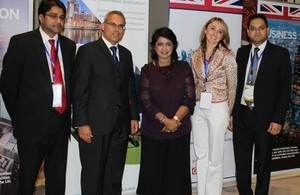 British High Commissioner to Mauritius Jonathan Drew opened a conference on FinTech on Wednesday (25 January 2017).
Follow the news and activities of the British High Commission in Mauritius
Our mission
We believe that Britain's single biggest interest in Mauritius, and in the region, is that countries in the Indian Ocean be successful and stable, peaceful and prosperous. We encourage, support and develop strong partnerships between Britain and Mauritius, Seychelles, Madagascar and Comores, particularly those which contribute to positive change, stability, conflict prevention and to poverty reduction.
Documents