Sinking/abandonment of DUKW amphibious passenger vehicle Wacker Quacker 1 and fire/abandonment of DUKW Cleopatra
Location: Sinking at Salthouse Dock, Liverpool, England. Fire on the River Thames, England.
Accident Investigation Report 32/2014
Investigation report into marine accident including what happened, safety lessons and recommendations made: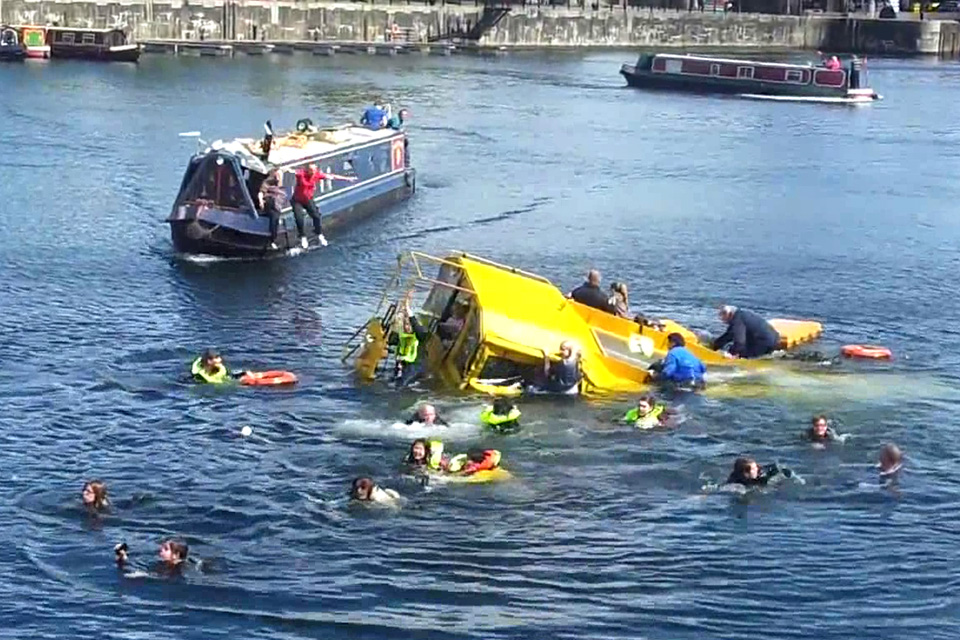 Summary
In June 2013 a World War 2 vintage amphibious passenger carrying vehicle, the DUKW Wacker Quacker 1, foundered in Salthouse Dock, Liverpool and in September 2013, the DUKW Cleopatra suffered a fire on the River Thames.
Both accidents resulted in the passengers and crew rapidly abandoning the vehicles while on the water but fortunately, no-one was badly hurt. However, the outcome of either accident could have been very different– there was the potential for the loss of many lives, and there was significant potential for these accidents to have resulted in major loss of life.
Safety lessons
the converted DUKWs had not been properly approved by the Maritime and Coastguard Agency (MCA) when they were certified to carry passengers in 2000
over the years, the MCA's regulatory supervision was insufficient to ensure the DUKWs were being operated safely
following the sinking of Wacker Quacker 1, extra buoyancy foam was inserted into the London DUKWs without considering its proximity to machinery, which directly led to the fire in Cleopatra
Recommendations
Recommendations have been made to the MCA, DSVA and LDT aimed at: improving the safety of DUKWs operating in the UK; providing a consistent approach to meeting the UK's regulatory requirements and; developing industry best practice.
Published 17 December 2014.
Published 23 January 2015