Safety warning after carbon monoxide poisoning on motor cruiser results in loss of 2 lives
This document warns of the dangers of carbon monoxide poisoning after the death of holidaymakers on the Norfolk Broads.
Safety Bulletin 2/2016
MAIB safety bulletin 2-2016: Love for Lydia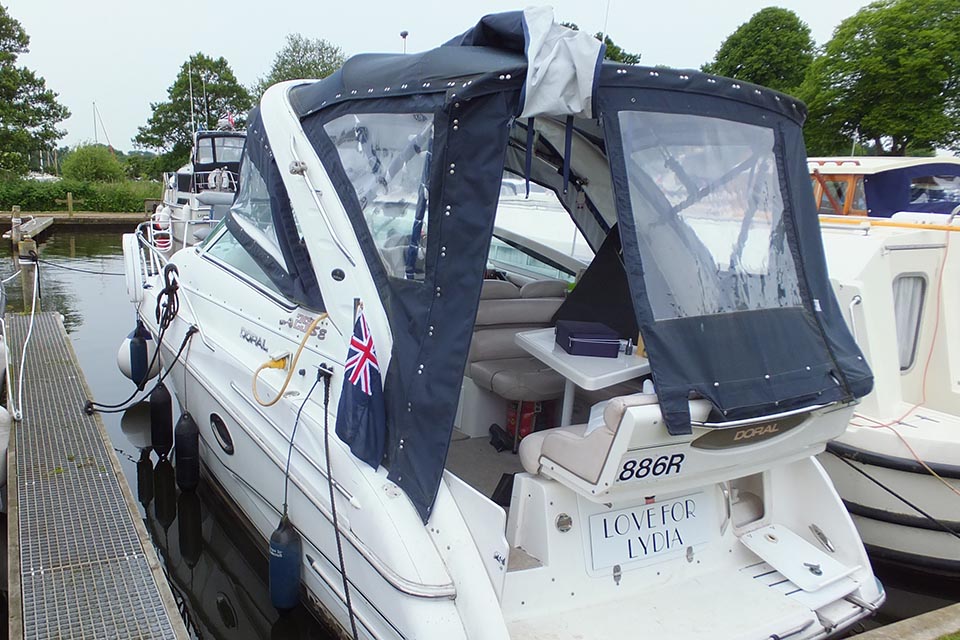 A video summarising the lessons identified by our investigation has also been produced:
MAIB investigation for Cemfjord
Summary
Safety warning issued following an accident on board the Doral 250 SE motor cruiser Love for Lydia at Wroxham on the Norfolk Broads between 6 and 9 June 2016. Two people and their dog died when they suffered carbon monoxide poisoning.
A full report will be published when the investigation is complete.
Further information
Further advice on how to avoid carbon monoxide poisoning on boats, and more detail about carbon monoxide alarms has been produced by the Boat Safety Scheme (BSS) and the Council of Gas Detection and Environmental Monitoring (CoGDEM).