Groundings made by bulk carrier Ocean Prefect
Location: Ahmed Bin Rashid Port, Umm Al Qaywayn, United Arab Emirates.
Accident Investigation Report 8/2018
Investigation report into marine accident including what happened, safety lessons learned and actions taken:
MAIB investigation report 8-2018: Ocean Prefect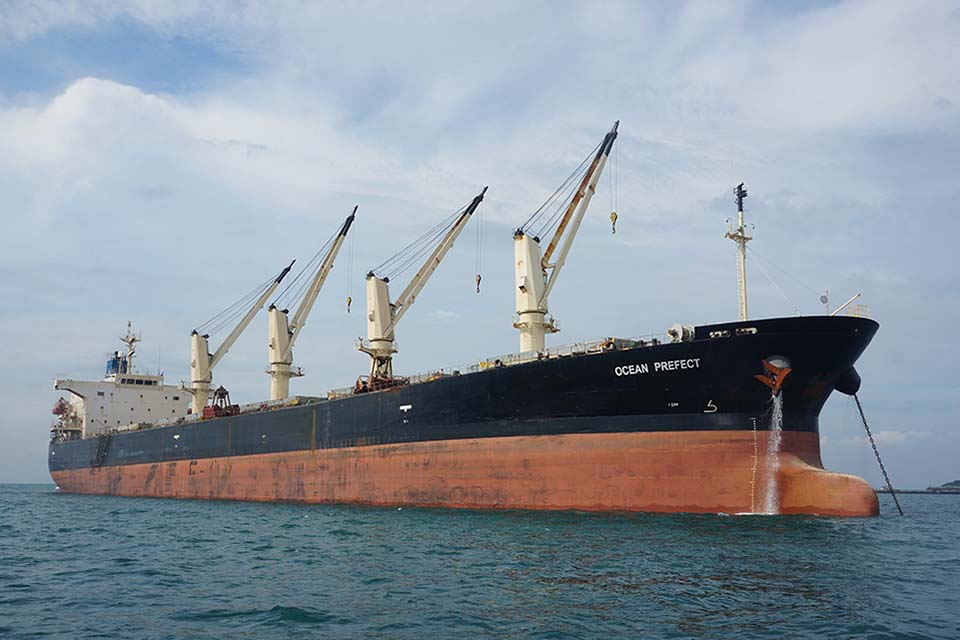 Summary
On 10 June 2017, the UK registered bulk carrier Ocean Prefect grounded when approaching Ahmed Bin Rashid Port, in Umm Al Qaywayn, United Arab Emirates. The vessel was not damaged and was re-floated 12 hours later. During a second attempted entry into the port the following day, Ocean Prefect again grounded but, despite the breaching of three ballast tanks, the vessel continued to its berth. Two harbour pilots were on board during the groundings. There were no injuries or pollution.
Safety lessons
the pilots had very limited local knowledge
the effect of a tidal set was contributory to both groundings
tidal stream data for the port's approaches was very limited
the positions of the navigation marks used to indicate the limits of the port's approach channel were potentially misleading
the port in Umm Al Qaywayn lacked resource and marine expertise
Recommendations
In view of the actions already taken, no recommendations have been made.