Grounding of general cargo vessel Douwent
Location: Haisborough Sand off Norfolk, England.
Accident Investigation Report 4/2014
Investigation report into marine accident including what happened, safety lessons and recommendations made:
Douwent.pdf (920.17 kb)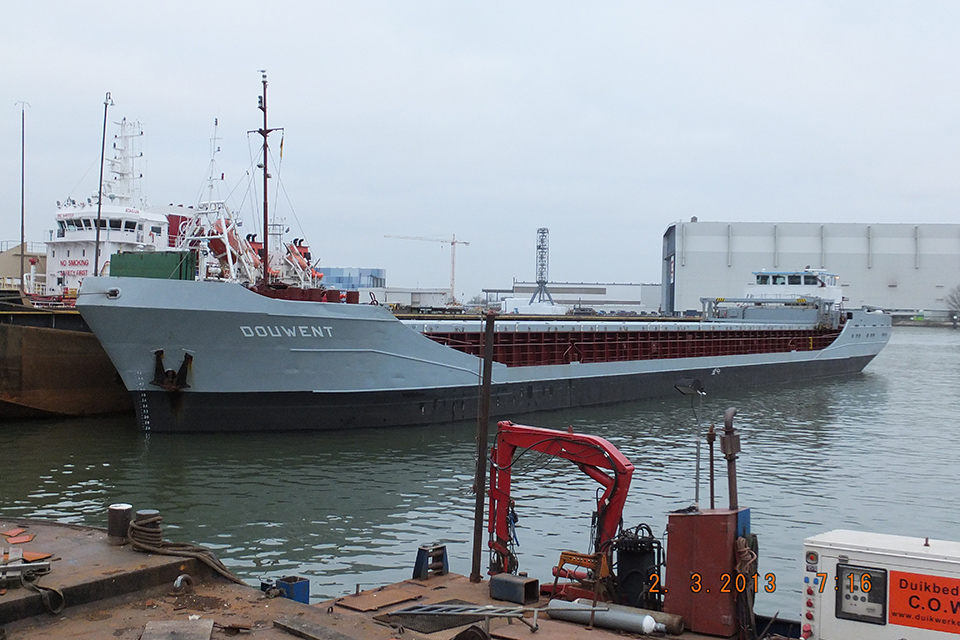 Summary
On 26 February 2013 general cargo ship Douwent grounded off the east coast of England on Haisborough Sand, in the North Sea. The vessel re-floated approximately 1 hour later and anchored in safe water nearby. Douwent lost its rudder during the grounding and had to be towed by tug to Rotterdam, the Netherlands, for survey and repair.
Safety lessons
the waypoint selected as the destination in the GPS receiver did not follow the intended sequence of waypoints detailed in the voyage plan
the vessel's position was not sufficiently monitored or plotted on the paper chart on the bridge
the OOW was alone on the bridge and probably fell asleep
the bridge watch alarm was switched off
Recommendations
A recommendation (2014/102) has been made to the ship's manager which is aimed at helping to ensure the safe navigation of its vessels.
Published: 29 January 2014
Published 23 January 2015