Ejection of 6 people from rigid inflatable boat Milly resulting in 3 people injured, 2 seriously and loss of 2 lives
Location: Camel Estuary, Cornwall, England.
Accident Investigation Report 5/2014
Investigation report into marine accident including what happened, safety lessons and recommendations made:
Milly.pdf (1,684.59 kb)
Annexes (5,726.85 kb)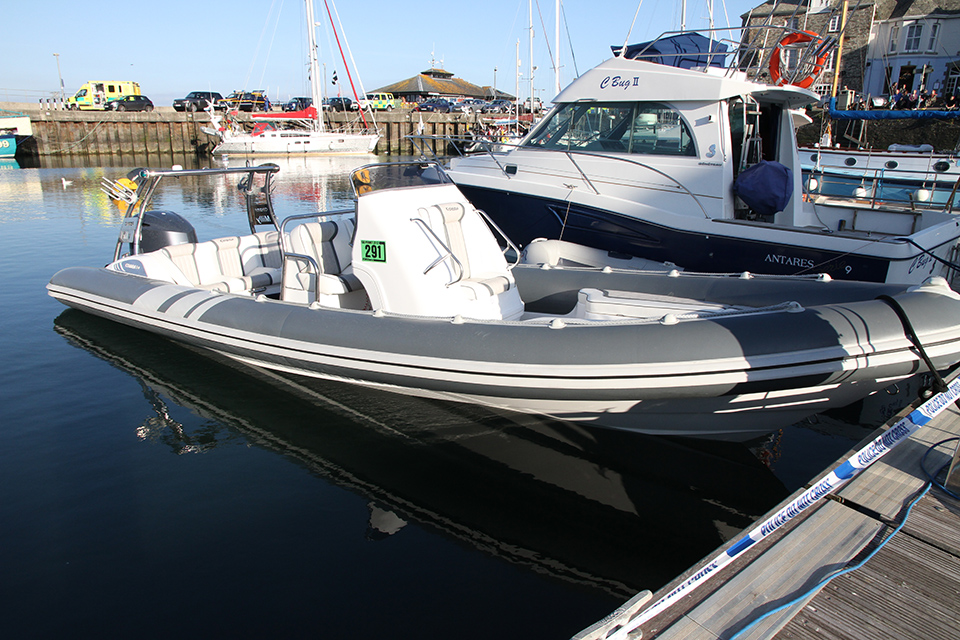 Video showing trials #####Photograph of Milly and video showing trials carried out as part of the MAIB investigation
Summary
On 5 May 2013, the Milligan family (2 adults and their 4 children) were ejected from their RHIB Milly during a family day out on the Camel estuary, near Padstow, Cornwall, England. The RHIB continued to circle round the family, striking a number of them and causing two fatalities and seriously injuring two others.
Safety lessons
a Kill cord was not attached to the driver at the time of the accident
the drivers were unprepared for the boat's reaction when it was turned at speed and then "hooked" as they did not have the level of boat handling skills required to control such a turn
trials undertaken on the boat found that it developed a high angle of heel when turned at high speeds
occupants should be seated, holding on and as far aft as possible when boats are travelling at speed
Recommendations
Recommendations have been made to the Royal Yachting Association (2014/103) to review its powerboat scheme content to provide additional advice on the potential hazards of high power/high performance operations, and to the manufacturer, APV Marine Limited (2014/104 & 105), to ensure the boat's Recreational Craft Directive documentation is accurate and consistent, and hull design is reviewed to reduce the steep angle of heel the boat adopts in tight turns.
Further information
At the London Boat Show 2014, the RYA launched the first of its annual Safety Advisory Notices, as an easily accessible digest of current safety issues. The first Critical Safety Issue provides the RYA's advice on the importance of always wearing a kill cord: RYA Safety Advisory Notice 01/2014.
Published: 30 January 2014
Published 23 January 2015